The first impression counts. Often, there is no second chance to change this initial perception. For packaging solutions, it is therefore essential to engage the consumer immediately. Appealing packaging contributes to a product standing out from the crowd, making it more visible to consumers.
When have you ever bought something you didn't see? Correct: you very likely won't consider buying something until you have seen it. The packaging must catch the consumer's attention. Moreover, it must trigger positive associations and emotions, which the customer automatically projects onto the product.
Thanks to its multisensory qualities, print is ideally suited to the brain. It also offers more possibilities than ever for marketers through finishing and new technologies. Sappi was invited to Tchibo and Creatura's event "The Print-Effect" to talk about how choosing the right substrate matters for consistent brand communication. The event was all about imparting valuable knowledge from neuropsychology, advertising effectiveness research, and successful practice. Creatura is a joint project of various decision-makers in communication and print. The team has set itself the goal of making the possibilities of multisensory print communication known. It advises creatives, designers, media producers, product managers, advertising agencies, and marketing departments in the effective design of their print communication.
Conveying a consistent message by means of look AND touch
One of the most underestimated criteria is how the brightness of the packaging ground contributes to buying decisions. Technically speaking, brightness creates the basis for a precise image. It enhances the contrast, provides a wider overall spectrum of reproducible colors and therefore a technically optimized base for excellent branding. But it also contributes positively to a number of emotional and psychological aspects of marketing and mood-setting. Or put another way, it communicates brand values like freshness, vitality, cleanliness, and being untouched and immaculate.
Once you have gained the consumer's attention, you have cleared the first hurdle. But the next step is even more important for buying decisions – and also more difficult. We like to check visually perceived impressions with our hands. So, we touch the product and our sense of truth comes into play. Tactile confirmation delivers the assurance we are seeking, and we believe the product claim without further examination – though only, of course, if what we feel conforms with what we have seen. It is therefore extremely important to convey a consistent message. And, not to forget: the consumer's impression can only be as good as the substrate's finishing, construction, touch, and functionality allow it to be.
Total consistency in brand communication
Naturally, to know which substrate, finish, shape, and design to use, one has to understand the product, the target audience, the setting in which the product is offered, and the brand values it needs to communicate. The most important thing is to convey total brand consistency throughout the brand communication. That total consistency is another key subject delivered by Sappi. With these various aspects in mind, we can choose the ideal substrate to impart the message consistently by means of its look and feel, as well as its printing, shaping, and finishing properties.
We at Sappi are more than paper and board manufacturers; we develop solutions that go beyond the status quo in graphics and packaging. Whether through innovation – for example, finding natural recyclable solutions and answers as alternatives to today's fossil fuel-based packaging technologies, incorporating sealability, water vapor, grease, oil, or other barriers – or simply by further pushing the limits of modern graphics and packaging board substrates for outstanding sustainable, attractive, and eye-catching solutions.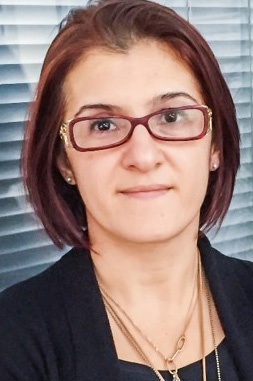 Info on Didem Tekbas:
Didem Tekbas is Manager for multinational and global brand owners at Sappi Europe. She advises brand owners at brand-goods manufacturers on how to effectively stand out and make a difference to targeted consumers in today's commercial environment. In doing so, she supports brand owners from national to global level in choosing efficient and appropriate substrates for both packaging and graphic applications.