Enticing products on the shelves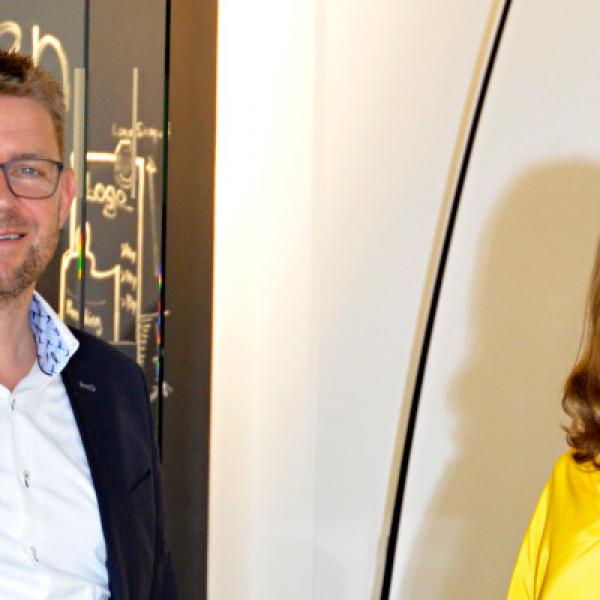 Brand differentiation through a fresh packaging approach with Sappi Fusion Topliner
With beer consumption in Germany declining, competitive pressure between the major beer brands is increasing on the market and at the POS. The purchase decisions made by consumers at the point of sale are therefore all the more important and packaging design has a significant influence in the choices that consumers make, as they browse in the supermarkets. This is something that the Veltins Brewery has taken into consideration whilst designing a new packaging solution for their 12 pack 0.33 bottles of Pilsner. To ensure that its beer products stand out at the POS, they chose Fusion Topliner from the paper manufacturer Sappi. The virgin fibre liner is being used more and more in corrugated board applications and is known in particular for its outstanding colour reproduction and consistently high quality. The new packaging solution was developed by the display manufacturer Knappe + Lehbrink Promotion GmbH from Bünde.
Privately owned German brewer, Veltins, has a reputation long established, as a creative and innovative leader in their market. They utilized these finely honed skills whilst creating their new 12 pack 0.33 Pilsner packaging solution and as a result, beer lovers can now also enjoy their 0.33 bottles of Pilsener in a practical, light twelve pack. What first looks like a typical folding carton is the result of months of development behind the scenes and Veltins knew they needed to engage with packaging partners that shared their sense of creativity and innovation. It should therefore come as no surprise that the company went with the expertise of the display manufacturer Knappe + Lehbrink Promotion GmbH and the quality of the virgin fibre liner, Fusion Topliner from Sappi, the leading European manufacturer of packaging papers, speciality papers and coated fine papers. The result of this collaboration is something to behold – a packaging solution that is as functional as it is attractive, creating an instant impression of outstanding quality.  
Lighter, but as robust as ever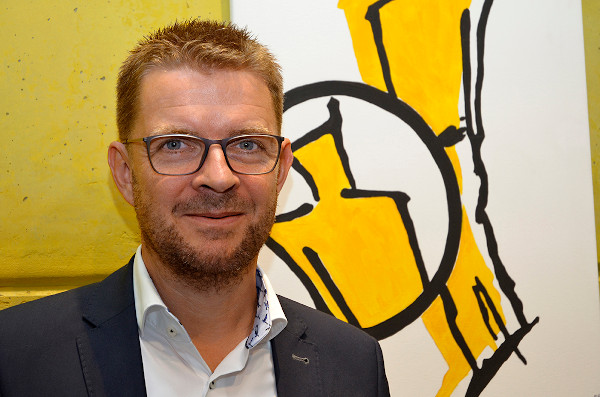 Knappe + Lehbrink has been successfully using Fusion Topliner for some time. The Westphalian company chose the Sappi corrugated board liner, made from pure virgin fibres, as it significantly outperforms conventional GD liners in many respects. For example, it achieves the same material strength with low grammages. Jochen Rudat, project manager at Knappe + Lehbrink, explains: 'We compared Fusion Topliner with the previously used Topliner paper. Sappi's Fusion Topliner achieves the same material strength with a grammage of 180 g/m² as a 230 g/m² GD2.' In other words, the customer saves between 25 and 30 per cent grammage compared to recycled grades. This means increased efficiency in terms of energy and space, resulting in significant cost savings and packaging weight reduction. With its high strength and compression strength, Fusion Topliner offers stability, excellent grip and durability, giving the customer a sense of premium value. It is also considerably more elastic than other containerboard papers, thanks to its optimized fibre structure. 'The material remains perfect even after folding and folded edges no longer tear,' Rudat explains.  
More attractive, more functional, more sustainable
The outstanding material and processing properties of Fusion Topliner from Sappi met the customer's requirements in all respects. The development of the packaging solution by Knappe + Lehbrink for the 12 x 0.33-litre bottles, began with the technical design of the carton material. The main challenge involved creating a corrugated board packaging solution that would offer reliable load-bearing safety and resilience, despite the damp, cold environment experienced in the refrigerated section. This put the developers in the research laboratory under considerable pressure for some time, but the solution they created speaks for itself. Thanks to the combination of premium, sustainably sourced virgin fibre and Sappi's long standing expertise in the creation of high quality packaging materials, the new packaging solution not only meets the food safety requirements, it also offers protection against all of the physical challenges the packaging would be expected to face, as well as delivering a pleasant sensory experience for the consumer as they handle product.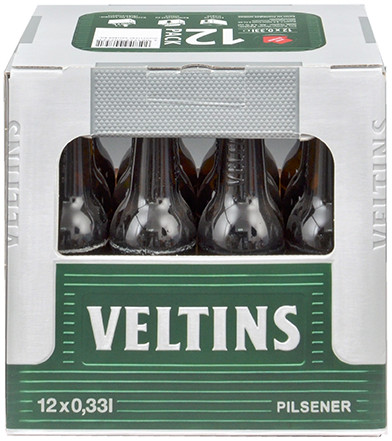 However, it is not just the mechanical properties of the new packaging solution that represent a competitive edge. The excellent surface quality of Sappi's Fusion Topliner also made it the perfect choice to further improve brand communication at the POS. Applying the striking silver-green packaging identity to the exceptionally smooth and consistent double coated surface of Fusion, created a high level of brightness, offering faithful colour reproduction that results in a stunning finish that consumers will find hard to ignore. The end result is a smooth surface aligned with brilliant colour, that perfectly reflects Veltins' own philosophy and also follow the trend towards a minimalist, yet stylish, packaging design.  
About Fusion Topliner from Sappi
Fusion Topliner from Sappi is the premium solution for consumer packaging, shelf-ready packaging, trays and displays. With its even surface and excellent brightness, the virgin fibre liner fulfils the desire for a strong brand effect. In comparison to conventional GD liners, Fusion Topliner offers impressive low glue absorption and outstanding print results. The unique formula of Topliner combines strength and flexibility. This ensures perfect folds even in complex applications.  
About Knappe + Lehbrink Promotion GmbH
Knappe + Lehbrink Promotion GmbH is one of the leading producers of POS displays, packaging and other presentation solutions in Germany. Its product range includes product stands, counter displays and drinks packaging, as well as decorative systems, textile banners and flags, along with a logistics service specially tailored to customers' demands. The company's philosophy is that even the best processes only work if the people behind them are happy to take responsibility for what they do. In this way, customer demands become personal challenges. And in turn, recommendations from satisfied customers attract increasing numbers of well-known, international brands from the food, drinks, pharmaceutical, cosmetics, toys and clothing industries to Bünde/Westphalia. The primary market is Germany, with pan-European business constantly growing.