In times of sustainability and zero waste, brand owners and retailers have to rethink: Do we still need packaging – and if so: What will future packaging look like?
Leading brand manufacturers suggest it is the folding carton! Environmental awareness and sustainability are becoming increasingly important to today's customer which is forcing brand owners to rethink.  Often packaging is coming off badly: it is sometimes, erroneously, ranked amongst the classic 'environmental sins'. The idea of buying things without packaging wherever possible, sounds basically a good one, but is too simplistic. Packaging was invented to protect and preserve the products and that's still its prime purpose.  Without packaging there will be greater product damage and far more food waste.  Packaging is essentially good, it's just the choice of materials that we need to be more careful about.
Folding cartons are seen as being the most sustainable packaging format
Today's packaging has to both meet the aforesaid requirements and be environmentally friendly. In the latest sustainability report commissioned by Pro Carton, leading brand owners and retailers were surveyed about sustainability in packaging. It confirmed that  Folding cartons are seen as being the most sustainable packaging format. Quite rightly.
This study was conducted in five of the major European markets: Germany, United Kingdom, France, Italy and Spain. It is noteworthy, that 96 percent of respondents felt the use of sustainable packaging was important to their business. Whilst, 62 percent of the brand owners and retailers expect a growing need for sustainability in packaging.
For the participants, recyclability was the most appreciated quality of folding cartons. But in fact, they possess more sustainable properties:
They are made from renewable forestry resources;
they often incorporate a high percentage of recycled material themselves;
they are lightweight, offering good product protection and low (transport) costs;
they are biodegradable
they are the ultimate packaging example of the circular economy
Folding cartons were perceived as being most versatile
In the survey, folding cartons were perceived to be not only the most sustainable but also the most versatile form of primary packaging. The main reason was their ability to adapt to different product types, applications, shapes and sizes. Therefore, they are able to adapt to the more diverse and complex distribution channels.
The study underpins our assumption that, in the future, the importance of sustainable packaging will grow further. Especially given that consumers are the main drivers. They clearly want brand owners and retailers to assume a more responsible management of natural resources. Pro Carton believes that brand owners have to rethink now: It is time to retro-fit your packaging for the future. Together with its versatility and its multisensory qualities, folding cartons are a perfect packaging solution for long-term and future brand success.
---
Info on Pro Carton
Pro Carton is the European Association of Carton and Folding Box Manufacturers. Its central purpose is to promote the use of cartons and folding boxes as an economically and ecologically balanced packaging medium. Sappi is one of Pro Carton's patrons.
---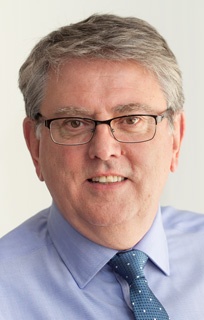 Info on Tony Hitchin
Tony Hitchin is General Manager of Pro Carton. He has worked extensively in both the food and packaging industries holding director level positions in both sectors.