Functional Paper Packaging
As the whole world is still talking about sustainable packaging solutions and looking for alternatives to fossil-based materials, the innovation leader Sappi has more products on the market than anyone else.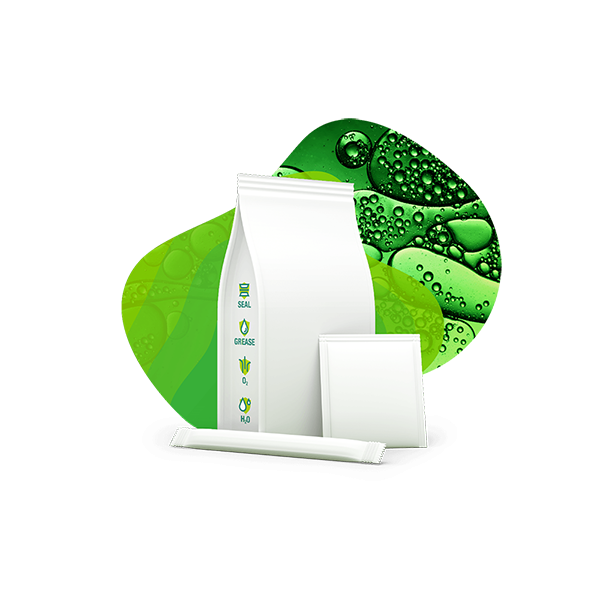 Sappi's expertise is particularly significant in the functional paper packaging sector. With the Sappi Guard range, Sappi will present barrier papers that render additional special coatings or laminations superfluous, resulting in materials that can be recycled in the paper stream. Featuring integrated barriers against oxygen, water vapour, grease, aroma and mineral oil , they ensure that the product quality of foods and other goods is preserved. The second generation of barrier papers made its premiere and they are even more environmentally friendly, making them the smart choice for a wide range of applications in the future.
Sappi is working in close collaboration with various packaging machine manufacturers. They are demonstrating how well the functional papers can be processed using existing technology.
Features
Integrated paper-based solution
Sustainable barrier properties
Heat sealability
Recyclable in the paper waste stream
Good printing results and good openability
Suitable for direct food contact
Good converting properties
Material based on renewable sources
Benefits
Food-safe material
Natural look and feel
High-value impression
Environmentally friendly solution
Excellent optical appearance and tactile properties
Pro Planet Paper Packaging has Tons of Advantages
A system with (almost) unlimited possibilities
Whether they are foodstuffs or other goods, all products have individual characteristics, which in turn place many different demands on their packaging solutions. Demanding requirements that cannot be met with just one paper product. At Sappi, we knew this from the very first steps of development. At a time when no one believed that there could be a complete paper solutions that could be both economical and recyclable.
It is for this reason, that we decided to develop a portfolio of papers that could be made available as a system solution for sustainable packaging. Our claim is innovation leadership. 
Now you don't become an innovation leader in the Functional Packaging Papers product area overnight. But many nights became day to become it. With one goal: to develop recyclable barrier papers, with and without sealability, for our packaging customers and their suppliers. The result being that, we are the only supplier able to provide our customers with this system: the Pro Planet: PaperPackaging System, recyclable and future-proof.
Beyond that, our experts in development and consulting are prepared to answer very individual demands with an equally individual solution. A consulting advantage for our customers, which enables them to implement almost any packaging solution with our papers. We have a system for that too. Because the best system is only as good as an almost uncompromising consultation tailored to customer requirements.