Five specialists enhance the extra issue "Packaging + Marketing 2018".
VerpackungsRundschau is considered the leading trade journal of the packaging industry. For this year's special issue, "Packaging + Marketing", a team of designers, printers, finish experts, and paper manufacturers came together to design the title page and make it a true experience. The result is a real eye-catcher, with a cover image featuring inspiring effects such as nano-embossing and sculptural and relief printing, as well as radiant colors on the basis of Sappi's Algro Design Duo paperboard.
Paperboard as brand ambassador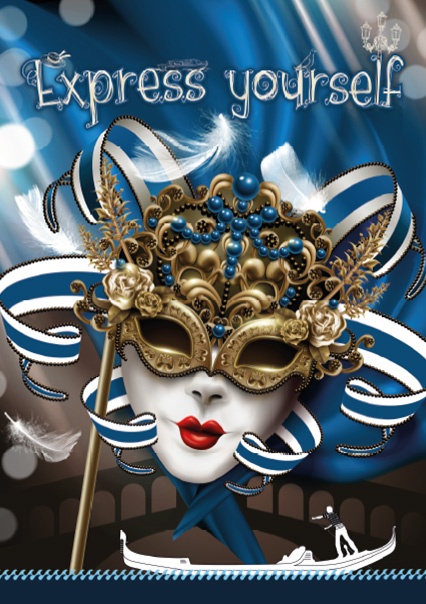 "Express yourself". This is the motto conveyed by the cover image, and a reference to the purpose packaging is meant to fulfill on the store shelves: to attract attention and provide ever new and exciting options for the brand design and the corporate claim. "Just as brands must continually reinvent themselves, we regularly offer new concepts for effects to make this possible", explains Lars Scheidweiler, Product Group Manager Paperboard at Sappi Europe.
Along with Sappi, the companies that developed the cover included the Stuttgart advertising agency Wohlgemuth & Company of Stuttgart (design), hinderer + mühlich of Göppingen (embossing tool), LEONHARD KURZ of Fürth (embossing foil), and Gietz AG of Dietlikon, Switzerland (embossing machine). The team used Lumafin embossing foil and a Gietz FSA 1070 Foil Commander embossing machine.
Algro Design Duo enhances colors' radiance
For the paperboard, the project team selected the premium Algro Design Duo from Sappi. The company's Lars Scheidweiler explains why: "It's especially important that the 'topography' of the paperboard surface is as consistent as possible, to provide an optimal substrate that enables the full aesthetic effect of the foil. It's the perfect combination of the foil and the chosen paperboard base that makes this happen. Even during pressing, Algro Design Duo supports the radiance of the colors through its high basic-white intensity. Another aspect is the color point consistency of the paperboard material, especially given the varied nuances of the image that have to be clearly brought out. And the production series succeeded in doing this".
The VerpackungsRundschau special issue "Packaging + Marketing 2018" is being published on the occasion of FachPack 2018. A technically slightly modified poster on display at the trade fair will demonstrate how the interplay of design, paperboard, and embossing can give rise to a continually new brand appearance.