Premium paperboard packaging will continue to be extremely popular with consumers in 2020. Here is a summary of the key trends.
Nothing stays the same – especially true when it comes to premium paperboard. Continuous changes in the retail landscape, new communication channels and let's not forget the number of consumers looking for systematic sustainability are influential driving factors and are what the paperboard industry will be focusing on in the coming decade. One thing is certain however– the European packaging market will continue to grow over the next few years. The Pro Carton Association expects its volume to grow from 195 billion Euro (2018) to 214 billion Euro by 2023. This represents an annual increase of 1.9 per cent.
Consumers celebrate 'unboxing' on Instagram, etc.
Whether Instagram, Pinterest or YouTube, many social media channels will be moving into the new year by focusing even more on packaging, in addition to the actual product – provided it is designed in a sensational way. Pinterest now features pin boards such as the 'Unboxing Experiences' by Peter Just from Denmark, who regularly unveils beautifully designed folding boxes, reaching several thousand followers. Folding box board motifs are also popular on Instagram, especially with smartphones and premium beauty and wellness products and the effect on sales is huge: 72 per cent of Instagram users who see a beauty or style product go on to shop in that product sector. A 2017 study by Dana Rebecca Designs found this to be the case.
YouTube is currently the busiest place for the cult of product packaging. Through influencers celebrating the unboxing of high-quality goods, the unboxing video has established itself on the platform as a genre in its own right. Trainers, smartphones, headphones, cosmetics or spirits – unboxing ritual videos for practically every high-quality product group can be found on YouTube. The influencers praise well-designed paperboard packaging. So it makes sense to invest in the future with a well-thought-out folding box design, particularly in this social media context.
Sustainability: from trend to constant
Against the background of the climate debate, sustainability is evolving from a consumer trend into something that determines everything. 'Consumers expect brands to take responsibility for their waste and will be attracted by manufacturers, companies and brands that not only do so, but also facilitate waste reduction processes for consumers', states Mintel, the international market research institute, and continues: 'There is a movement towards circularity as new approaches to sustainability span the entire life cycle of a product, from ingredient sourcing to the package design, disposal or reuse.'
Manufacturers who use paper and paperboard folding boxes to package their goods are on the safe side here: The recycling rate for this packaging in all 28 EU member states is 85.8 per cent. The virgin fibre substrates essential for the recycling cycle, such as Algro Design or Atelier from Sappi, are also produced sustainably. They consist of fibres procured from certified, responsibly-managed forests. These forests are not decreasing but have grown by 44,000 square metres between 2005 and 2015 alone (European Environment Society).
Online and offline worlds merge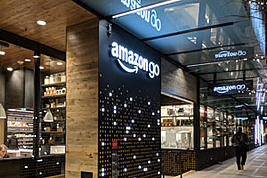 Digital marketplaces and stationary retail will continue to merge in the retail sector in the new decade. For example, online retailer Amazon had already opened temporary pop-up stores in Germany, Great Britain and Italy by the end of 2018, while more and more traditional retailers are relying on online shops. The result for brand manufacturers is that their high-quality paperboard packaging will need to offer an exclusive shopping experience at every touch point: not just at the classic point of sale, but also in the online shop and when unboxed following handover by the logistics provider.
Thanks to the multitude of touchpoints, marketing decision-makers and packaging designers are faced with an attractive challenge – and Sappi provides a superb solution for this with its premium solid bleached board Algro Design (GZ) and mechanical folding box board Atelier (GC1). Both substrates impress with a high degree of brightness, a unique surface consistency and outstanding design and printing characteristics, ensuring a consistent brand identity at all touch points. Their excellent finishing and processing capabilities also make it possible to produce packaging with sophisticated finishing effects and individual shapes, designed to impress across all channels in 2020 – in stationary retail, online shops or even in unboxing videos on YouTube. Sappi's paperboard products ensure maximum consistency in brand communication, providing unparalleled enjoyment for consumers.