A new addition to the Algro Design product family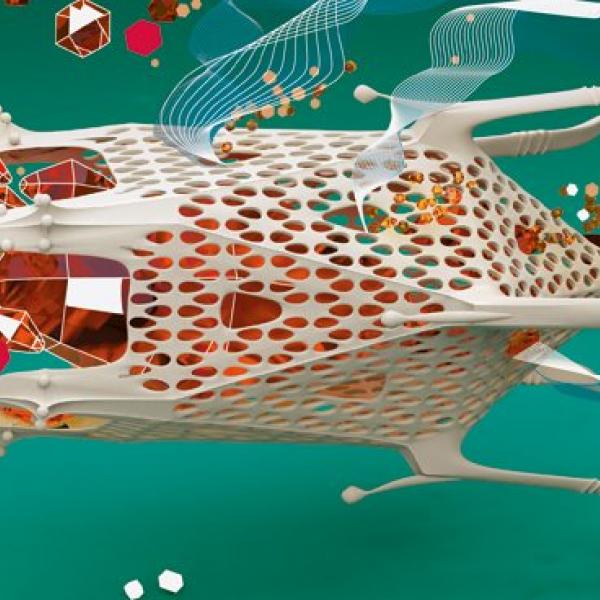 Algro Design Advanced expands the range – Algro Design becomes Algro Design Nature.
The market for high-quality packaging solutions is in a constant state of flux. Expectations rise constantly, especially in the premium segment. When it comes to communicating the characteristics and exclusivity of brands and products through packaging, packaging manufacturers, marketing decision-makers and packaging designers demand the highest standards of colour brilliance, finishing options and natural feel now, more than ever before.
We closely monitor these market developments at Sappi and continually adapt our product portfolio in line with the leading trends. The most recent example of this is the expansion of our Algro Design product family as of 1 October 2019: Algro Design Advanced, a premium solid bleached board, celebrates its première with outstanding colour capacity and colour brilliance on the reverse side. At the same time, the Algro Design solid bleached board, a product that has been a proven success for many years, has been renamed to make it more distinguishable: Algro Design Nature.  
Algro Design Advanced – the next generation
Our latest solid bleached board, Algro Design Advanced, excels with a light reverse side coating, reaching a ground breaking degree of colour brilliance thanks to its enhanced ink lift . This premium solid bleached board also has all the qualities that have made the Algro Design product family a real success story in recent years. The double-coated surface offers superior surface consistency, a high level of whiteness and strong UV light resistance. In addition, the material boasts exceptional design, printing, finishing and processing characteristics and is equally suitable for offset, flexo and screen printing. Algro Design Advanced is available in the grammages 220, 240, 270, 300, 330, 350 and 380 g/m² (format and roll).  
One product family for every application scenario
The previous Algro Design will be available from 1 October under the name Algro Design Nature – otherwise nothing has changed. This means that marketing managers, designers and packaging manufacturers can continue to rely on the proven product capabilities of this paperboard, which has a double-coated front and an uncoated back. This paperboard is the ideal complete solution for premium packaging and sophisticated graphic applications where maximum quality and consistency are required. With its uncoated reverse side, which is increasingly being used as the outside as well, Algro Design Nature particularly emphasises requirements and brand messages closely aligned with a natural look and feel.
The Algro Design product family is complemented by Algro Design Card featuring a double-coated front and single-coated back as well as the symmetrically double-coated front and back Algro Design Duo, which is now available up to 500 g/m² and offers the perfect solution for all packaging and graphic applications requiring identical printing and finishing capabilities on both sides.  
Feel the difference!
The print and conversion properties of the Algro Design product family have set new standards in the paperboard market and have been continuously improved in recent years. Thanks to the addition of Algro Design Advanced, the perfect base material is now available for truly any premium packaging project, where consumer attention and consistent brand differentiation at the point of sale really matter. Just see for yourself: download our info flyer and order two bookmarks to feel and experience the difference between the backs of Algro Design Advanced and Algro Design Nature.