A stylish pre-Christmas period
The printing company Gräfe has once again launched a high quality, creative advent calendar using the Sappi virgin fibre paperboard Algro Design.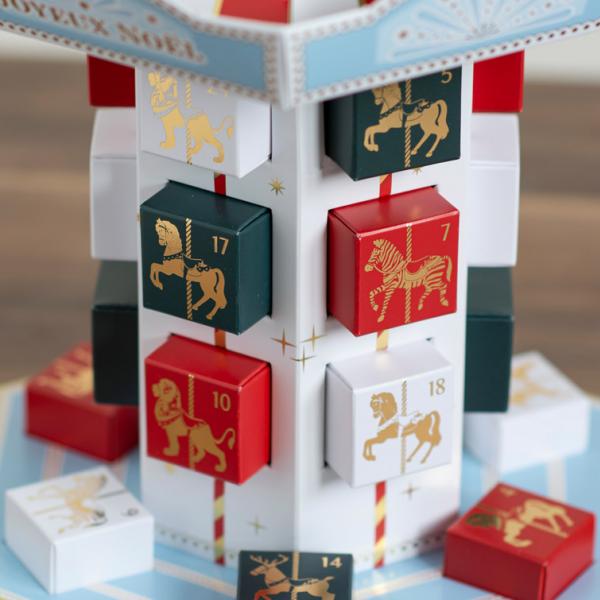 Every year, the advent calendar from the GRÄFE Druckveredelung Group sweetens the pre-Christmas period for its customers – and this year is no exception. In cooperation with subsidiary LEISSING Druckveredelung, another creative feat of 24 little doors has arrived – using Algro Design, captivating the imagination and making the run-up to Christmas just a little sweeter.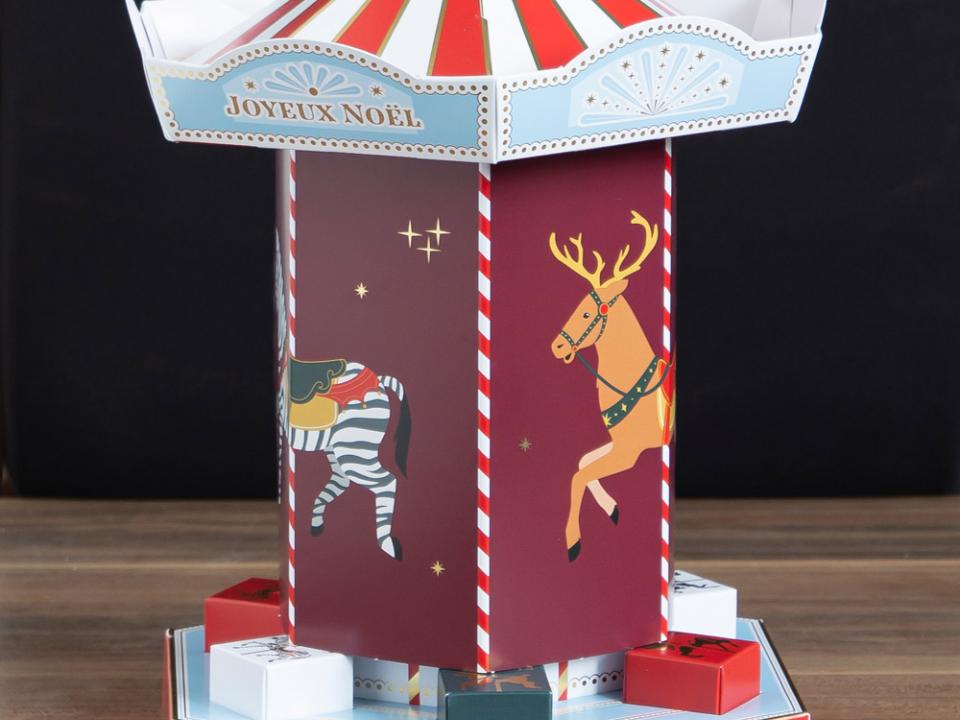 This year's calendar is packed with delicious chocolates and comes modelled on a nostalgic Christmas market merry-go-round. Its stylish appearance and premium feel are thanks to a mix of sophisticated creativity, outstanding materials and professional execution.
The design of the calendar is the work of GRÄFE Atelier, which has been working for many years on branding, design and pre-press for the GRÄFE Group as well as in joint projects with Sappi.
LEISSING Druckveredelung specialises in the effective enhancement of print products. Founded in 1993 as a subsidiary of the Bielefeld-based GRÄFE Group, it is now one of the leading specialists in enhancement technology.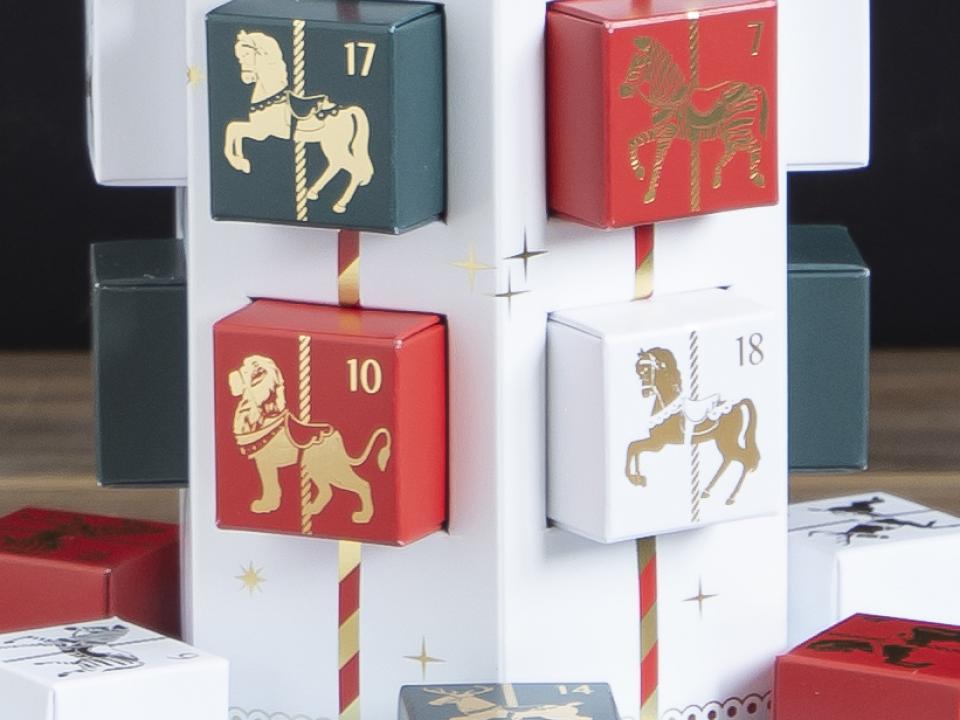 Sappi's Algro Design provides the perfect substrate for the calendar's beautiful enhancements – thanks to the high brightness of the GZ board, outstanding print results and the opportunity to create complex surface finishes. All this plus a pleasant, velvety feel.
As this is also food packaging, only appropriate, certified materials were used.