An exciting new way to bring sustainable packaging ideas to life – from Sappi
At Sappi, we believe in the power of innovation through user empathy and experimentation – through adopting an agile way to co-develop impactful solutions with our partners.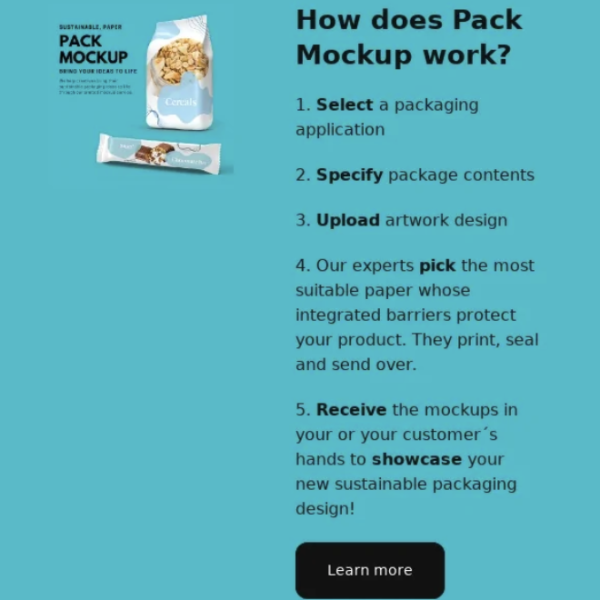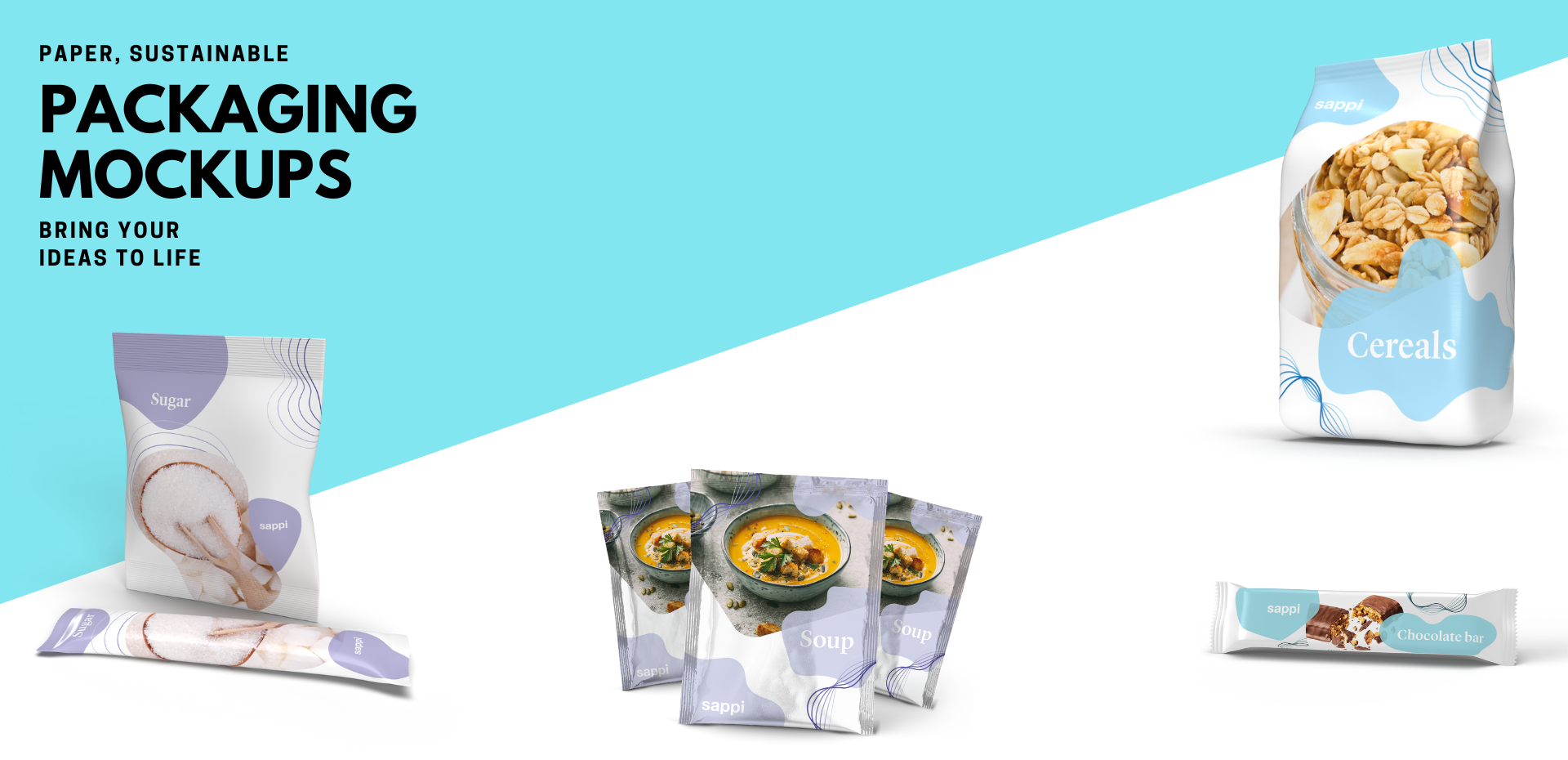 Sappi's Functional Papers team and Customer Experience Taskforce recently joined forces to launch an online platform where industry creatives can order printed paper packaging mockups to help them showcase their design innovations to customers or internal stakeholders.
Users can order stand-up pouches, flow-wraps, sachets, pillow bags or sticks – and they don't need to be packaging experts. The site has been built to intuitively guide creatives by employing simple packaging questions and options.
After the user uploads artwork and places their order, our Mockup Masters select the best suitable paper before printing, filling, sealing and sending out the mockups.
Printed mockups suitable for a wide range of products can be fantastically useful, but until now have been difficult to obtain. The new initiative is based on Sappi's understanding of the obstacles and dreams of packaging designers and marketers at today's design agencies, converters and brands.
Hence Pack Mockup´s MVP (Minimum Viable Product) – available at www.packmockup.com and already gathering positive, valuable feedback from Early Adopters.
Sappi's innovative range of papers for flexible packaging boasts integrated barriers against oxygen, water vapour, grease, aroma and mineral oil. This means that there is no need to apply special coatings or laminations – so making packaging recyclable and sustainable.
Interested in ordering mockups or co-developing the site with Sappi as an Early Adopter? Visit Pack Mockup or get in touch with us at mockup@sappi.com. Our team will be in touch with you as soon as possible.