Comprehensive service throughout the supply chain and beyond
At Sappi, excellent service begins with accessibility and doesn't end with on-time delivery. Find out why we offer a little bit extra when it comes to service and what the benefits are for you as a customer.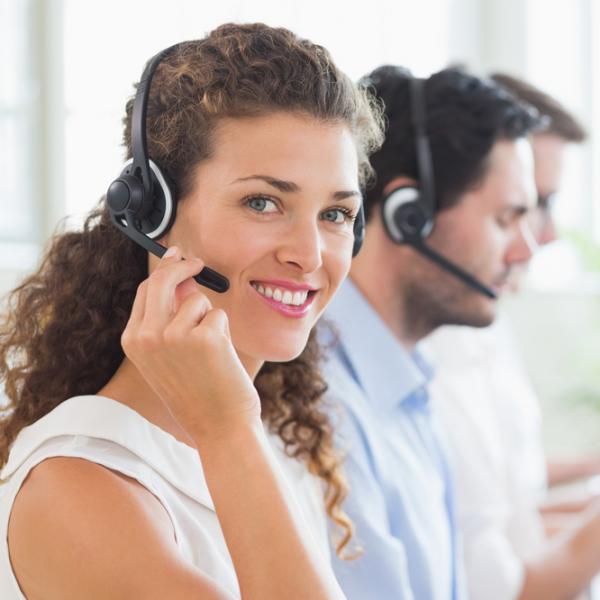 When we talk about Sappi's customer service, we mean an end-to-end process. It doesn't end when the paper is unloaded at the recipient but goes far beyond this. This includes numerous benefits that our customers get as standard or that they can arrange with us individually as an additional service. In other words, from the initial contact with the customer, they are in the best of hands throughout their entire partnership with us. But what does this really mean in day-to-day business?
Some of our customer service benefits:
Personal, easily accessible point of contact
Detailed industry expertise in the local language
Regular customer visits for process improvements
Digitised ordering system
Opportunity for temporary storage throughout the world
Outsourcing of storage management at Sappi
Live tracking via digital platform
Contractually guaranteed services thanks to SLAs
Services based on a balanced partnership from a single source
From our sales managers, throughout the entire supply chain, to customer service and technical customer support – we offer all services from a single source. Personal contact on equal footing is very important to us. For example, in addition to our sales managers and technical service teams, our customer service and supply chain staff also regularly visit our customers on site. Intensive, transparent communication ensures a classic win-win situation. By understanding our customers' processes and needs better, we can help them more effectively. And by giving us valuable feedback, our customers help us to provide even better service in the future.
Another aspect is professional expertise: while other companies are increasingly streamlining or even outsourcing their service operations, Sappi's experts look after optimal customer solutions themselves. Our experts have a detailed understanding of the challenges of the industry, so our customers can rest assured that they have someone with the necessary expertise to help them efficiently.
Greater efficiency through transparency
Processing recurring orders does not need to be a time-consuming process. With PDF order entry, we can read and process orders automatically. We also offer various IT connections and other web shop options to make order booking as time-saving and convenient as possible.
In addition to fast processing, our customers should also be assured of reliable and guaranteed deliveries. We therefore provide the option of holding frequently required products in temporary storage throughout the world by individual arrangement. We can also take care of the entire storage management process via Vendor Management Inventory (VMI). Through a close system connection, we can view current stocks and consumption. This way, our customers benefit from a supplier controlled inventory that effectively optimises the supply chain.
Paperini offers live tracking and more
It is also important to us that customers can accurately track their paper deliveries. This will be even more efficient and comprehensive in the future thanks to the use of digital technology. This is made possible by the Paperini platform, which Sappi is currently rolling out in Europe together with several logistics and forwarding companies.
The platform is designed to help customers more easily find an answer to the frequently asked question of when exactly the ordered products will arrive.
The goal of Paperini is to offer a comprehensive service platform for customers and logistics partners in addition to the live tracking function. All of the relevant data from the supply chain is compiled together – enriched with useful added value mapped by artificial intelligence and big data analytics.
SLAs for contractually guaranteed services
Service-level agreements (SLA) enable customers to specify agreements optimised for their processes, offering them personalised benefits. Our services are modular in nature, which means they can be implemented quickly. Simply get in touch with us and we will work with you to draw up a customised service solution.
Thanks to our market profile, experience and innovative strength, we can offer you more than the standard when it comes to service. However, the technical expertise behind this is also important in order to maintain a consistently high level of service quality. Our success shows that we are doing things right: numerous customers have been placing their trust in us for decades. You too can benefit from our range of services. Contact us to discuss your individual needs.