How GRÄFE makes a lasting emotional impression during the Advent season
Once again, the Advent calendar created by GRÄFE and produced on Sappi paperboard ensures a brilliant pre-Christmas season.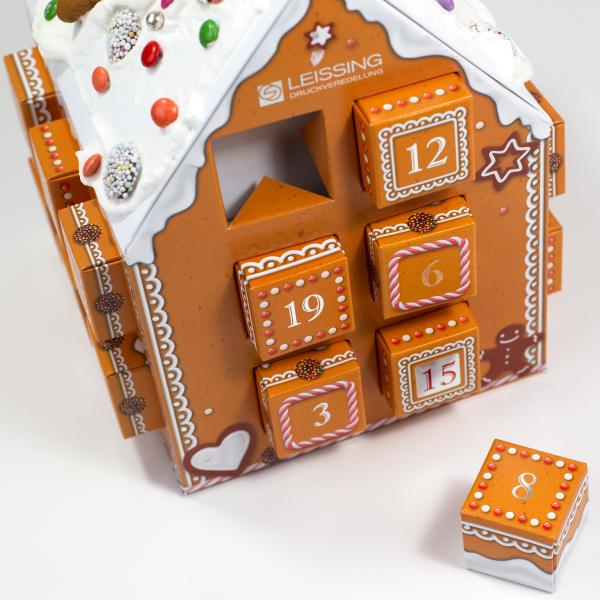 Every year, the Bielefeld-based GRÄFE print finishing group sweetens the life of its customers. Their Advent calendar, which is using cold transfer and hot stamping is produced on Sappi's Algro Design Duo and Algro Design Nature papers, once again impresses with its thoughtful creation and professional, loving implementation. The "crispy house" not only excites with delicious contents, but also with its noble look and feel.
Advent, Advent, a crispy house as a present
This year, GRÄFE has come up with something very special: the Advent calendar is designed in the shape of a crispy house. The playfulness of the 24 boxes of chocolates, which are sticking out and are distributed all around the walls, is captivating. They are produced on Sappi's Algro Design Nature 300 g/m² paperboard. After 4-color printing and varnishing with a primer, the box sheet was given a full-surface PET silver lamination on the reverse side and was then partially finished in silver on the individual front ends using hot stamping and cold transfer.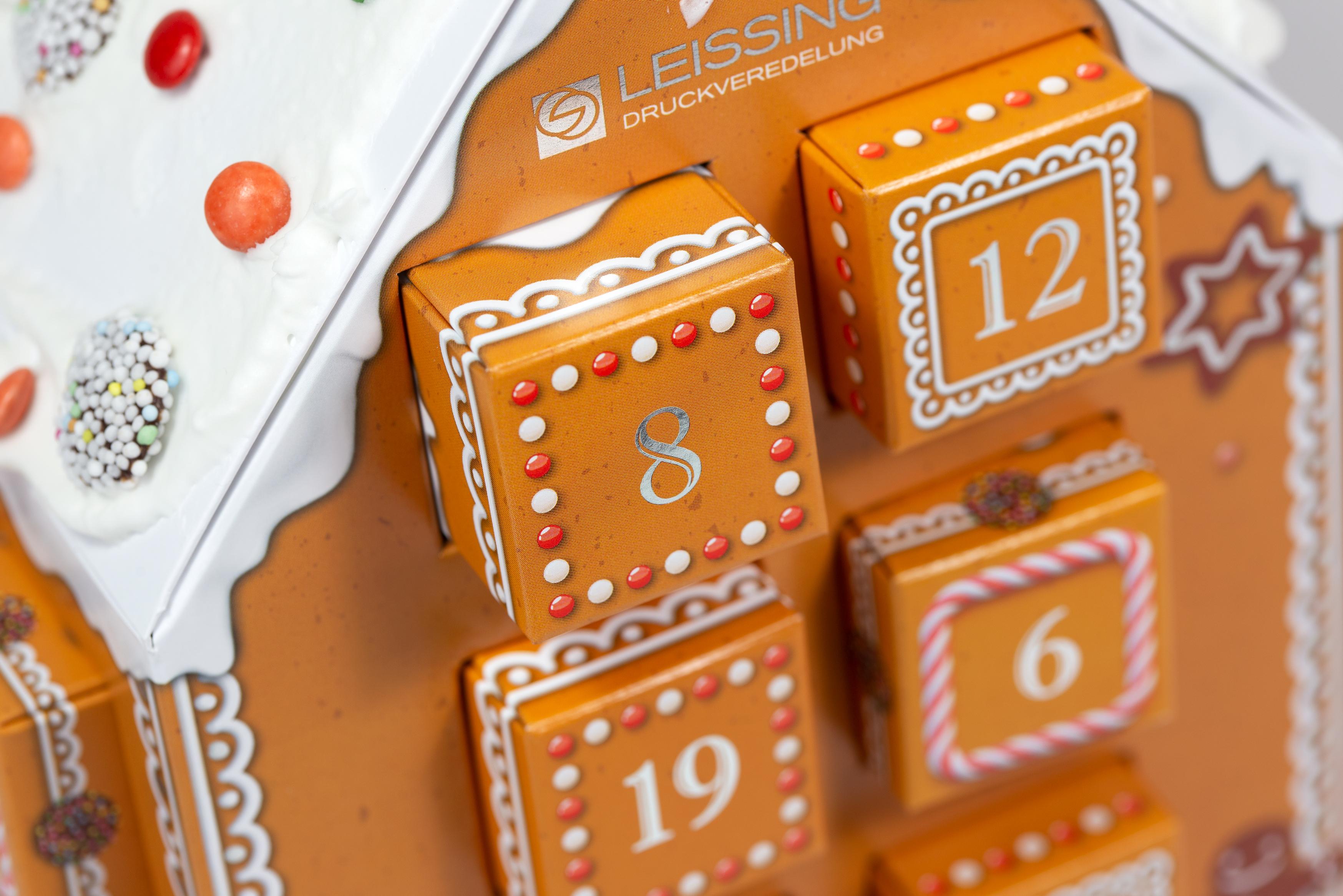 Finest details on a brilliant facade
To make it as easy as possible to remove the calorie-heavy crispy house from the outer packaging, GRÄFE has produced an extra fixing and removal aid including a handle. For this as well as for the outer body of the house, the converter relies on Sappi's Algro Design Duo paperboard in 380 g/m², which has a symmetrical double coated top- and reverse side. Finishing with silver cold transfer creates a metallic effect that strikes with its particularly fine structure and a metallic play of colors. The four-color inline overprinting with primer, on the other hand, ensures a facade that is immaculately "painted".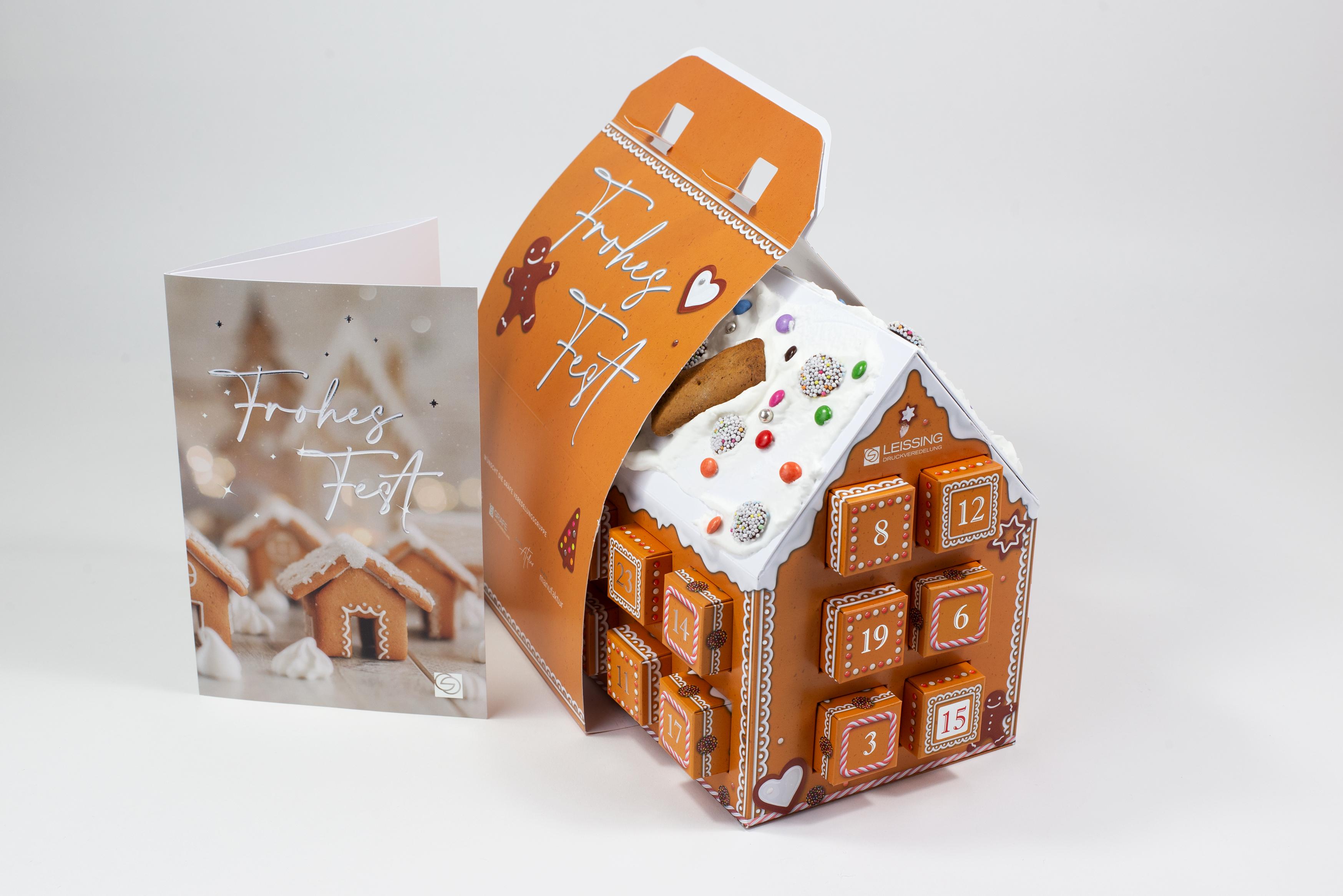 Algro Design forms a stable foundation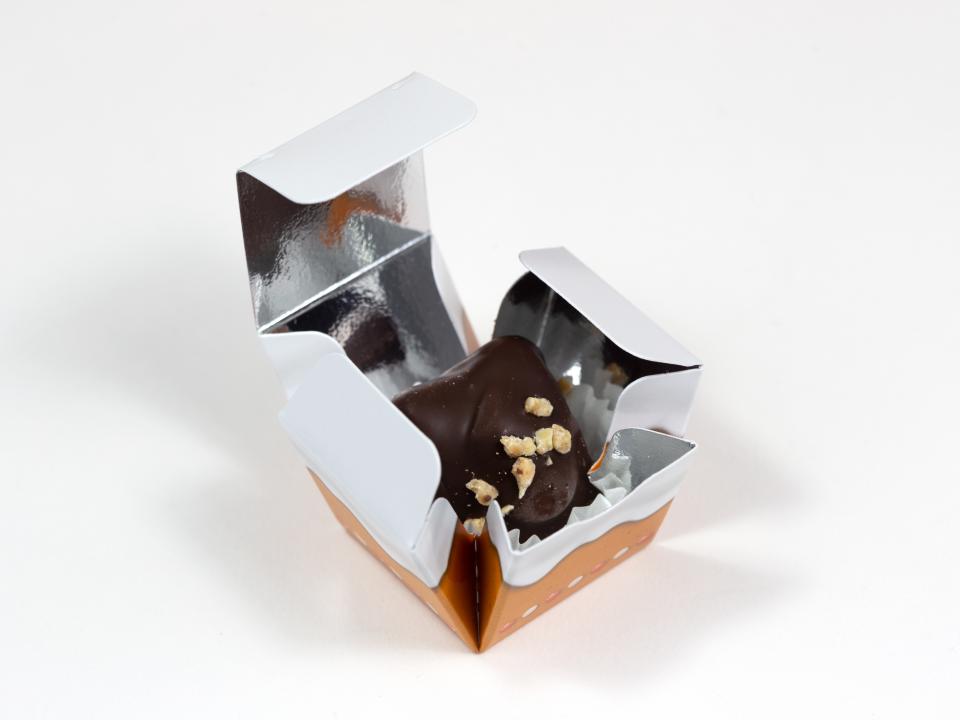 Such a delicious house can't be without a roof manually finished with food dash and gingerbread. In addition, there are the decorative thalers and colorful chocolate pearls, which the confectioner affixed directly. Thus once again, the GRÄFE Advent calendar enchantes with attention to detail, which is recognizable even in the smallest component. The artistically designed surface effects with their high-quality finish create Christmas-like emotions that immediately get the viewer in the mood for a contemplative time.
With Algro Design Duo and Algro Design Nature, Sappi provides the perfect foundation. Both substrates offer a high degree of whiteness and all the properties that are required to boost the selected surface finishes.
With a lasting effect, because quite a few of the recipients even use this calendar next year with a new filling.