High-quality calendars for more species protection
The calendars produced by ACTEGA, Jänecke + Schneemann and Mondberge magazine have two things in common: animal-like motifs and Algro Design as their base material.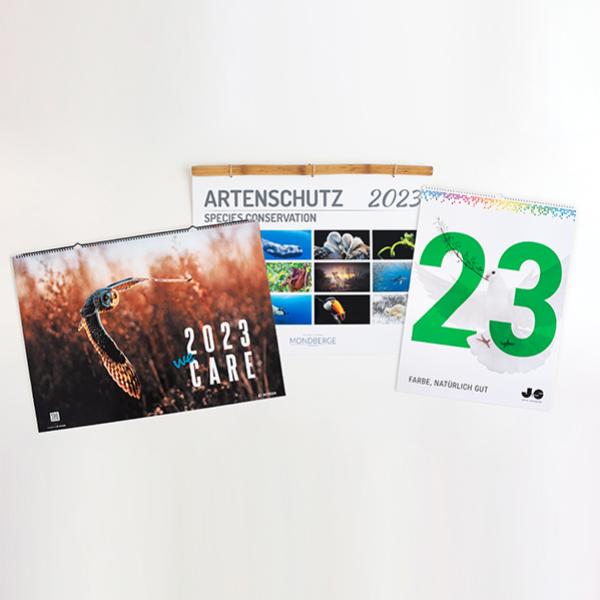 When ink manufacturers, printers, print finishers, creative partners and a paper manufacturer join forces, the result is animal goodness: three high-quality calendars produced on Sappi's Algro Design paperboard that draw attention to species conservation thanks to their animal motifs. Carefully selected finishing methods, supported by Algro Design's high whiteness, bring the depicted animals to life.
WE CARE 2023 by ACTEGA
This year, the calendar from printing ink and special varnish manufacturer ACTEGA comes with the motto "WE CARE". And while polar bears, koalas, gorillas, chameleons and other animal species guide us through the months, it is the effects that play the leading role. The UV, high-gloss and haptic varnishes, alongside the finishes used, create a striking impression. As base material, Algro Design Card with a basis weight of 235 g/m² and Algro Design Duo with 500 g/m² contribute to the particularly sharp presentation of the high-resolution and colourful motifs.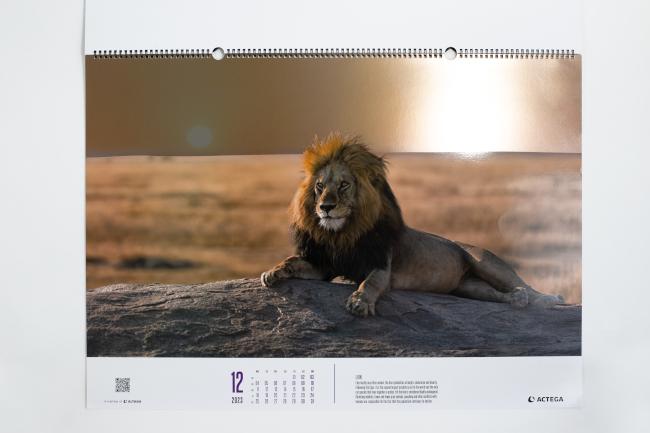 Farbe, natürlich gut 2023 - J+S
The calendar from Jänecke + Schneemann is characterised by the premium display quality of the J+S printing inks and the high-quality finishes from GRÄFE, which do a great job highlighting the colourful animal world. Techniques range from cold transfer and multi-stage blind embossing to the use of special textured, soft-touch and relief varnishes. The inks of the High Body series ensure a particularly high surface intensity. All in all, the J+S calendar is a masterpiece of printing technology, for which Sappi's Algro Design Nature 270 g/m² provides an ideal stage.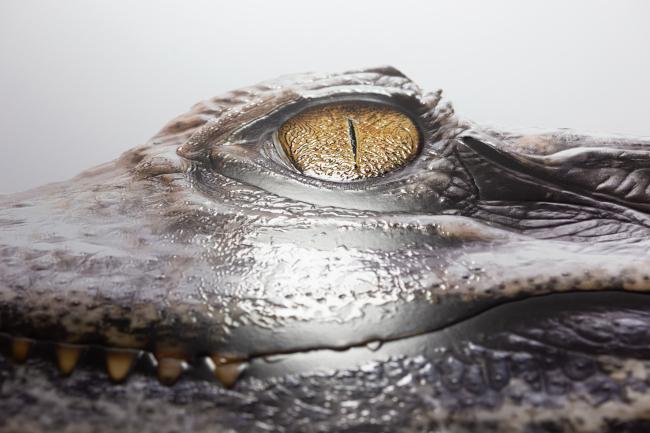 Mondberge Artenschutz (Species Conservation) Calendar 2023
Into its twelfth edition, the large-format, visually stunning species conservation wall calendar from TiPP 4 Verlag is out together in collaboration with druckpartner from Essen. It was printed with BlueGreenPrint – a benchmark for sustainable ecological and social standards in the print and media industries. The paperboard used, Algro Design Duo by Sappi, comes from certified and sustainable forestry sources, while the bio-printing inks are based on vegetable oils. In addition, the finishes used can be completely separated in modern recycling plants using the deinking process.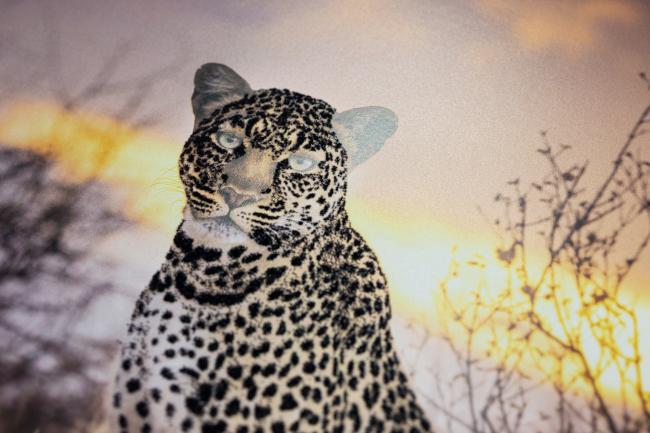 Sappi Algro Design is the ideal calendar substrate
Algro Design paperboard provides the ideal basis for demanding motifs, strong contrasts and various printing and finishing processes. At the same time, Sappi's Algro Design also stands for the themes that all three calendars draw attention to – the premium boards made from renewable raw materials meet all requirements for sustainability and recyclability and so make a perfect fit for these signs of the times.