Sappi Blue Couch Series – Episode 9
Label papers between growth and sustainability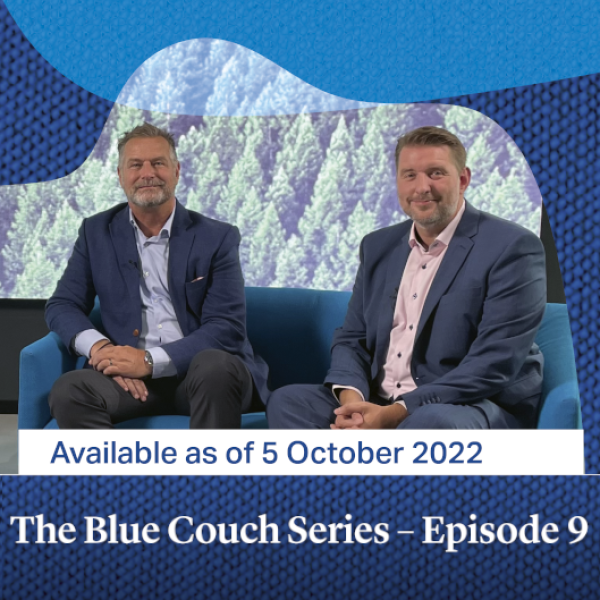 Where is the label market headed? How can everyday products be labelled in a way that is resource-saving and environmentally friendly? These are the issues that Robert Gabriel-Jürgens, Head of Sales Label Papers at Sappi Europe, and Corey Michael Reardon, President and CEO of AWA Alexander Watson Associates, will be discussing in the new episode of the Sappi Blue Couch series. 
Stable growth in the global market for labels and product decoration  
Consumers are increasingly opting for environmentally friendly products – and sustainable labelling is gaining in importance
Paper, as a renewable raw material, offers great potential for improving sustainability
In spite of the pandemic and geopolitical uncertainties, the market for labels and product finishing is growing steadily at a global level of close to four per cent a year. However, the overall framework has fundamentally changed in recent years: The issue of sustainability in particular is presenting the industry with new challenges.
More and more consumers today are insisting on environmentally friendly products.
Without resource-saving fibre-based labelling and packaging, the entire product is no longer perceived as sustainable. At the same time, quality requirements are constantly increasing. So how can manufacturers manage this balancing act while remaining profitable?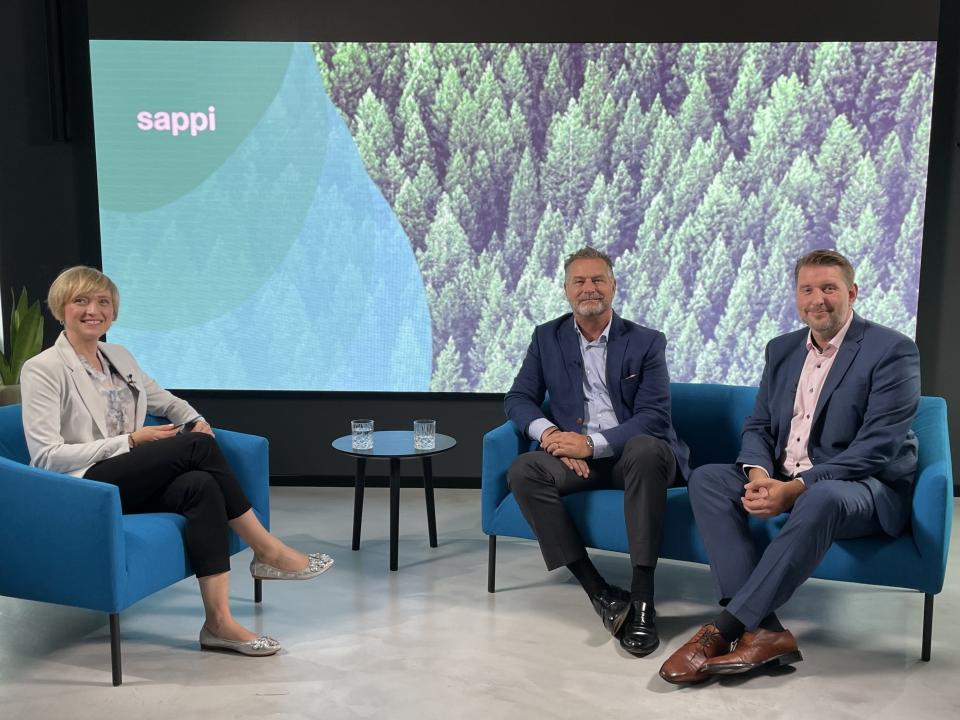 Episode 9 of the Blue Couch series provides compelling first-hand insight:
Robert Gabriel-Jürgens, Sappi Europe Head of Label Paper Sales, will be discussing these key issues with Corey M. Reardon, President and CEO of Amsterdam-based B2B market research firm AWA (Alexander Watson Associates), which focuses specifically on the label and product decoration market.
Paper – a renewable raw material
Paper labels make up a good two-thirds of global market volume. Film-based labels – made of polyester or polyphenol – account for only a third. The good news is that paper labels consist essentially of renewable materials. Sappi, for example, already sources 100% of the raw materials for its entire paper production from responsible managed forests.
AWA CEO Reardon sees significant growth opportunities for wet-strength labels and labels applied with wet glue – due to their wide range of possible applications and better recyclability. Sappi also sees great potential here and has recently announced an investment in the double-digit millions for its Austrian mill in Gratkorn: As from Q4 next year, the plant will also be producing wet-strength label papers for various applications – and operating a new embossing calender system that guarantees the highest quality standards with its environmentally friendly process technology.
The two participants in the discussion agree on the fact that no company on its own can establish sustainable packaging and labels for everyday products on a large scale. In the current episode of Sappi's Blue Couch series, viewers will find out how viable sustainability standards can be successfully implemented in the label and packaging industry.
The new episode will be aired beginning on 5th October at 10:00 am on the Sappi Blue Couch page. Watch now!