Successful brand communication needs the perfect basis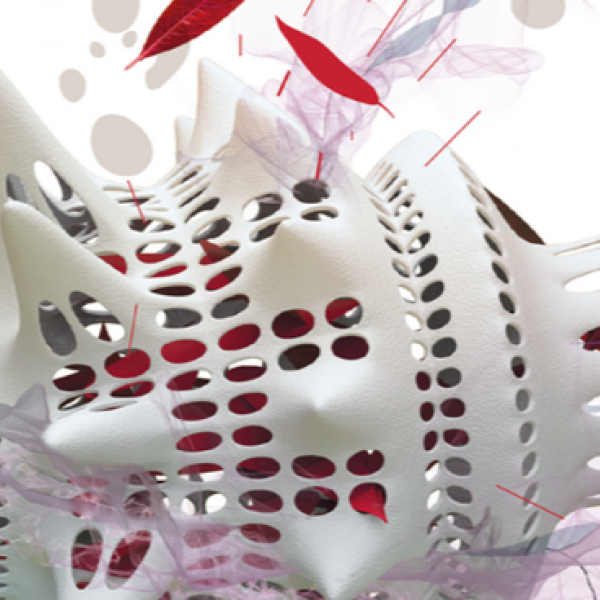 When paperboard conveys the message emotionally and cleverly.
Of all five senses, touch is not only one of the most important, but perhaps also the most fascinating. It is through touch that we start to interact with objects in the most direct and immediate manner. Feel also plays a key role in special brand and product experiences and is therefore used purposefully in the design of product packaging. When smart, interactive add-ons such as NFC chips, AR components and OLED lighting elements are included in a packaging design, companies are well advised to use premium, multifunctional packaging materials to ensure an optimal result.
Packaging material choice also makes a vital contribution to the consumer experience, as the feel of the material can positively re enforce the first visual impressions, as well as supporting and enhancing the perceived value of the contents. For example, studies show that when wine is served in a wine glass, it is perceived to be of a higher quality than the same wine served in a plastic cup – regardless of the actual quality of the wine. It is a similar story in the case of packaging made from premium paper or paperboard. Interacting with this type of packaging can increase our interest, anticipation and expectations for the product during the unpacking process. Paperboard based boxes have also become part of the ubiquitous Internet of Things. Whether it's a conventional QR code, NFC chip, AR component or OLED lighting element, additional digital functions are being increasingly added to paperboard packaging, offering consumers a more intense, emotional brand experience. As a manufacturer, Sappi now offers their customers a wide range of premium paperboard options, enabling them to present their high-quality products to consumers in tactile, thought provoking ways that creates a strong, targeted impression.  
Algro Design – one product portfolio, endless possibilities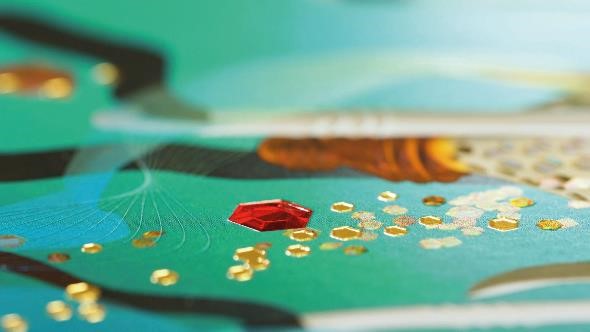 With a unique combination of pristine, bright white surfaces, consistent color points, a remarkably silky feel and optimal UV light resistance, the premium solid bleached boards from Sappi's Algro Design product portfolio offer outstanding visual results. They also offer the highest precision in printing, finishing and further processing. "Due to their excellent capabilities and exceptional consistency of quality, our Algro Design solid bleached boards have developed a unique reputation," says Lars Scheidweiler, Product Group Manager Paperboard at Sappi Europe, explaining the resounding success of this product line. "The range has now become the benchmark for complex packaging and premium graphic applications industry wide, such as in the design of secondary packaging for perfumes, for example." Brands such as Ferragamo communicate their USPs through sophisticated design and high-quality finishing and expect a flawless look and feel, as well as optimal functionality on all levels.  
Brilliance meets function – Sappi Atelier is setting new standards
To increase the advertising effectiveness of their products, more and more branded goods manufacturers are developing packaging that appeals to all senses. With the launch of the new Atelier folding boxboard, Sappi is following this trend and offering its customers a ground-breaking white back folding box board (GC1/FBB1) that is specially developed based on the premise of "brilliance meets function". The distinctive feature of the new GC1 board lies in its unrivalled combination of visual and physical features. It offers maximum whiteness and purity, as well as a high print gloss, combined with a silky-matt feel and appearance. This delivers excellent finishing properties. The most precise print reproductions and vibrant colors are supported in a unique way, leading to greater possibilities for the consistent reproduction of even more lifelike and honest images.
There are also excellent finishing options – from film lamination and cold foil transfer to multiple varnishing techniques (conventional or UV-based) which, in combination with the silky paperboard surface and high paperboard gloss, ensure an even higher degree of visual effects. Almost anything is possible. Atelier can be printed using offset, flexographic, or screen methods and has already been used to very good effect in various digital printing systems. The product is available in grammages of 220 to 350 g/m². Atelier can also be embossed, intricately or heavily, which further increases the designers' ability to create an enhanced optical and tactile packaging experiences. The reverse side quality is also particularly impressive. This means that the paperboard can be printed and finished on the reverse side extremely effectively as well. With this folding box board, branded products can be presented with high impact at the point of sale. Atelier's strengths are especially evident in the area of premium packaging for perfume, cosmetics, beauty care, skin care, fashion, high-quality confectionery and praline products. Its versatility also makes it ideal to take on challenging graphic applications.