A 'fruitful' collaboration to sustainably package healthy organic snacks
Sappi's high-barrier paper delivers great impact for Wallaroo Foods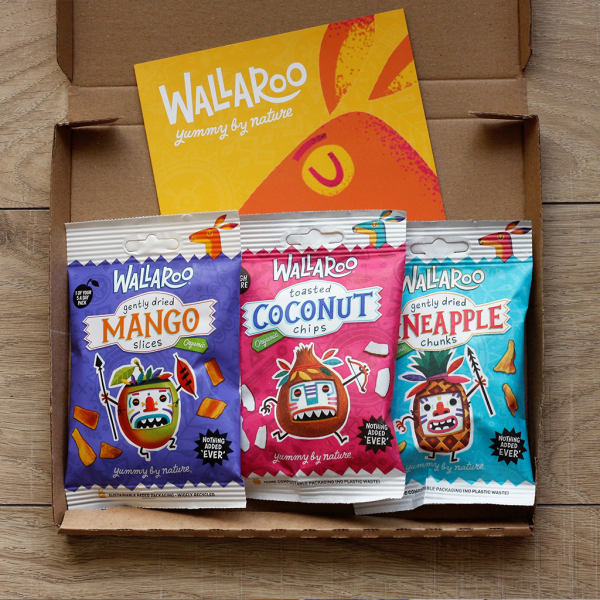 One hundred percent product-safe packaging, meeting high consumer expectations in terms of sustainability and the need for appealing, high-impact design were the challenges Oxfordshire-based Wallaroo Foods was up against. Sappi, the leading manufacturer of packaging and specialty papers, contributed to an ideal solution with its Guard Gloss 4-OHG high-barrier paper.
Sustainable through and through
"To encourage young people to make better food choices by questioning where their food comes from, what it is made of and its impact on our environment," is Wallaroo Foods' stated mission. The producer of organic tropical fruit snacks creates tasty, fun food for kids that is healthy, nutritious and guilt-free.
Since it was established in 2018, Wallaroo has focused on sustainability throughout its entire production process. The company works with small community producers in Africa to ensure that their organic fruit is grown with respect for the environment, and to guarantee a fair and sustainable livelihood for growers. Only perfectly ripe fruit is harvested and moved directly to a certified drying facility located right next to the fields. This ensures that only the freshest fruit is used and that food waste during transportation is reduced to a minimum. The fruit is cut and then dried using solar power in state-of-the-art drying facilities.
No sugar, salt, preservatives or sulphites are added and consumers can enjoy the pure taste of fruit. To keep the company's carbon footprint as low as possible, the dried and packed fruit is forwarded by ship.
Sustainability in content and packaging
Wallaroo had been searching for a packaging solution for its dried fruit snacks to meet its exceptionally high standards. This turned out to be quite a challenge. Wallaroo wanted an affordable recyclable solution avoiding the use of any synthetic materials.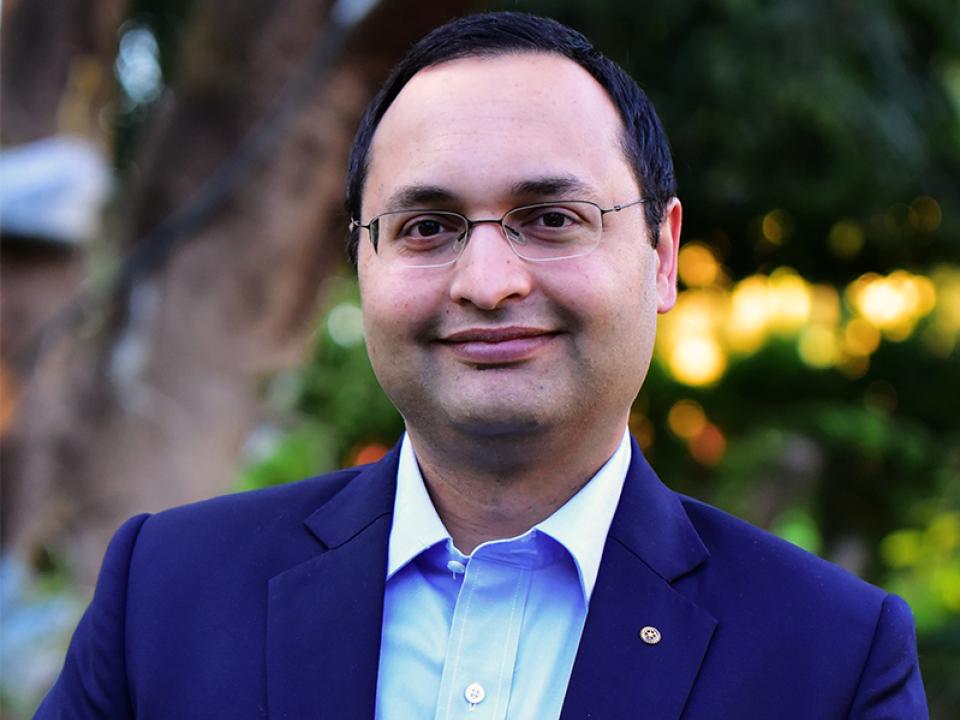 "It was a difficult process for us," says Abhisek Kanoi, Co-Founder of Wallaroo Foods.
"In the UK, there are no common standards and so many differences between the many options we investigated. Even some of the best recyclable solutions we examined contained a large share of plastics – something we wanted to pare down to the absolute minimum."
Wallaroo was driven by its conviction to being sustainable in every respect and to package its products using only paper-based material: "Four years ago, this was a rarity in the UK," remembers Abhisek Kanoi. "We've seen other small brands attempt to master the transition, but they soon run out of steam on their quest to find paper-based packaging material. However, going down the plastic route was never an option for us." The OPM Group, Wallaroo's label and packaging partner, introduced the company to Sappi's Guard Gloss 4-OHG paper-based high-barrier product.
Impeccable printing, processing and sealing results
Arnie Ellison, New Business Development Director at OPM, was immediately impressed with Sappi's Guard Gloss:
"We were surprised to experience outstanding runnability using normal inks or matt finish. With its glossy premium look and feel, Sappi's one side single-coated paper made quite an impression on us."
Guard Gloss' processing properties are also exceptional. The small, irregularly shaped fruit pieces proved difficult to process and it took some time to adjust the machines.
Wallaroo never lost sight of its goal and finally succeeded in packaging the fruit snacks in paper at a processing speed of 40 bags a minute. "Initially, we tested only one line with dried fruit such as mango and pineapple," remembers Abhisek Kanoi. "After three months of trials, the quality offered by the 91 g/m² grammage proved to be the perfect choice." The pouches demonstrated excellent stability while filling. Sappi's Guard Gloss also excelled in terms of sealing.
"The high-barrier paper is significantly better than all other materials we tested. It not only prevents the package from popping open, it can also be sealed using less heat, which saves energy during the process."
An Aha moment for consumers with Guard Gloss
Wallaroo's customers, who can now purchase the fruit snacks in selected organic supermarkets in the UK and Switzerland, online, in cafes, offices and hotels, as well as in venues targeted to children such as zoos, were initially sceptical about the sustainability of the solution due to the glossy premium look of the packaging:
"They were surprised to find out that the package is entirely paper-based. They literally experienced an Aha moment – especially when tearing open the package."
After successfully deploying the high-barrier paper for its fruit snacks, Wallaroo now has ambitious plans to use it for even more challenging applications: "We are currently testing Guard Gloss with naturally oily products such as roasted corn, beans and nuts, which usually leave greasy spots on paper. If everything works out as planned, we will be introducing a new generation of pouches to our customers by early next year," confirms Abhisek Kanoi. A promise Wallaroo Foods is confident it can keep thanks to Sappi's Guard Gloss paper-based solution featuring a heat-sealable, high-barrier coating that also guarantees effective grease barrier properties.
About Sappi's Guard Gloss
Sappi's Guard Gloss 4-OHG is a high-barrier paper designed for various flexible packaging applications, such as flowpacks, sachets and pouches for the food and non-food markets. The one side single-coated gloss paper is equipped with a heat-sealable, high-barrier coating on the reverse side which guarantees effective barrier properties against oxygen, water vapour, grease and MOSH/MOAH. Sappi's solution is based on over 80 per cent renewable sources and can be recycled within the paper waste stream. Due to its food-safe material, Guard Gloss is suitable for direct food contact. Furthermore, the solution ensures flawless printing results, good openability and a high-value impression at POS. The high-barrier paper-based packaging solution is available in grammages of 81 and 91 g/m².
About Wallaroo Foods
Wallaroo Foods is a UK-based producer of 100 per cent organic tropical fruit snacks that are healthy and nutritious, while being tasty and appealing to children. The company, established in 2018, is committed to sustainability throughout the entire production process: beginning with the conditions under which the fruit is grown and harvested in Africa, to packaging materials and shipping methods, all the way to POS. Wallaroo's products are BRCGS accredited from field to pack and sourced from Global GAP certified agriculture. The company is also a Food for Life accredited supplier and a member of the UK Organic Trade Board.