Close collaboration between Sappi and printing press manufacturer Koenig & Bauer
Barrier papers with outstanding print results in digital printing
Sappi, the world's leading manufacturer of flexible packaging papers with integrated barriers and heat-sealability, is collaborating with Koenig & Bauer Digital & Webfed. In the run-up to this year's interpack, heat-sealable barrier papers from Sappi – with the uncoated surface version Nature and in the Silk and Gloss versions – were printed on the RotaJET inkjet web-fed digital press. The printing results for all three versions are excellent – as witnessed by many visitors to the show. Sappi presented sample prints of the different flexible sales packaging papers at its own stand, and visitors were very impressed with their visual impact.
Koenig & Bauer boasts the most extensive product portfolio of printing presses on the market. Its core competency is the development and production of technologically innovative and cost-effective printing systems and associated peripheral equipment. The RotaJET from Koenig & Bauer Digital Webfed is a high-performance flexible inkjet web printing system for industrial digital printing, such as for high-quality decor and packaging applications.
In the run-up to this year's interpack, Sappi and Koenig & Bauer tested the printing of various heat-sealable barrier papers on the RotaJET. These flexible packaging papers feature different print surfaces in the Nature, Silk and Gloss versions. Sappi and Koenig & Bauer were delighted with the print results. Falko Baltrusch, Senior Manager at Koenig & Bauer, was full of praise:
"The background to our collaboration was to test the compatibility of digital printing with Sappi's barrier papers. And we definitely achieved our goal!  Koenig & Bauer's digital printing and Sappi's papers are a great team. The results on all three surface variants are outstanding. This gives brand owners in the food and non-food markets a variety of options to achieve exactly the right look and feel for their packaging. The solutions are aimed at brand manufacturers with smaller production batches of packaging. Instead of using traditional printing methods such as flexo, gravure or offset, they can use digital printing to take advantage of faster time to market and greater flexibility."
Nature, Silk and Gloss: Three different surfaces ensure the highest quality for a variety of effects
All three surfaces delivered exceptional print results. Yet they are quite different in their impact. This gives brand owners a choice of different finishes to underscore their brand image, depending on their strategic focus. For example, the uncoated Nature surface is more suitable for companies that wish to convey an authentic, natural and ecological impression. With all of its recently introduced barrier papers, Sappi is supporting the trend towards more sustainable and environmentally friendly packaging solutions.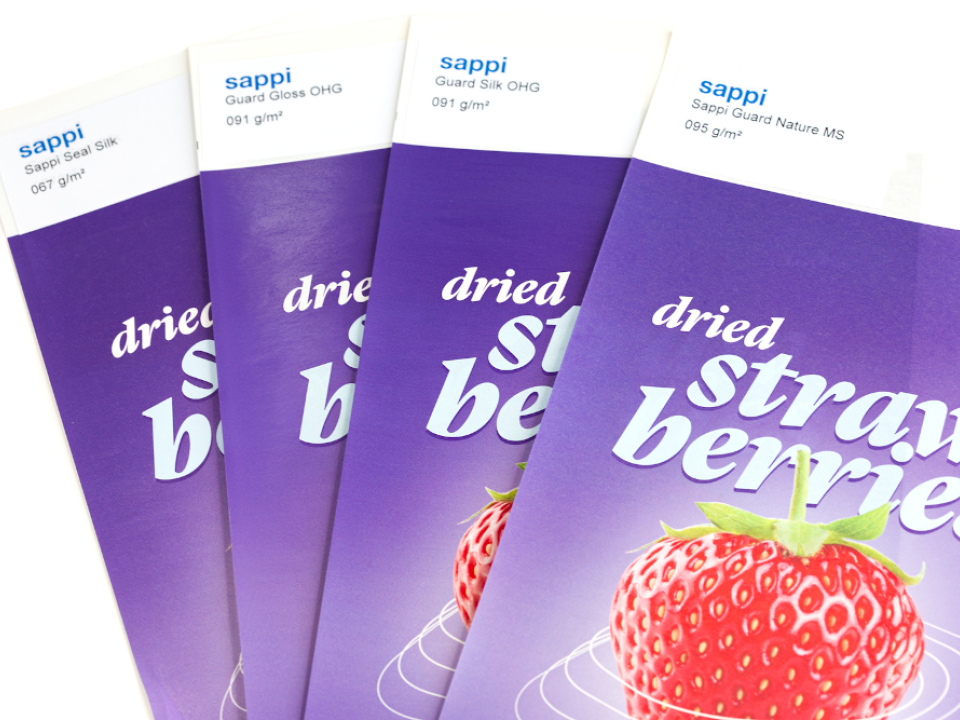 At the interpack, Sappi presented printed samples of the various barrier papers as well as mock-ups of flexible packaging such as stand-up pouches and flow wraps. Visitors were impressed with both the visual impression and tactile experience.
Find out more about Sappi's heat-sealable barrier papers at the following link: 
https://www.sappi.com/functional-papers