Increase your capability to respond more quickly to market demands
Digital printing is gaining in importance and increasingly relegating conventional printing methods to the bench.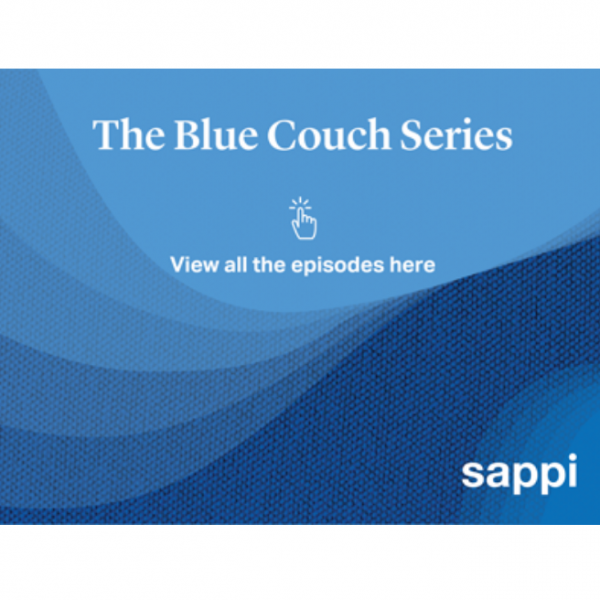 In the new episode of the Blue Couch Series, Sappi and the Durst Group, two seasoned industry leaders, explain what is behind the success of this printing method and which markets offer the greatest future potential for digital printing.
Andrea Riccardi from Durst

Paola Tiso and Luis Mata from Sappi will be guests on the Blue Couch

Tuesday, 2 November at 10 am (CET) at

www.sappi-bluecouch.com
The new challenges manufacturers are currently facing include a growing demand for faster production and delivery, an ever-increasing variety of products, small production volumes and the trend towards more personalised campaigns.
In the latest episode of the Blue Couch Series, Andrea Riccardi, Head of Product Management at Durst, as well as Paola Tiso, Sappi's Head of Sales Digital Solutions, and Luis Mata, Sales Director Packaging & Digital Solutions, will be talking about how digital printing can meet market demands for timely production with shorter runs and high flexibility, while reducing production costs through changed production processes.
One focus will be on the growing market for corrugated boards. Viewers will learn how the exponential growth of e-commerce and the growing pressure for more sustainable solutions are fuelling innovations for the digitalisation of packaging. The other main topic, Digital dye-sublimation printing for textiles, also offers a wide range of benefits to manufacturers in the interior design, decoration, visual communication, sports and fashion sectors and supports the industry's requirements to produce more sustainably. 
The "Digital Printing – far more than just a printing process" episode will air on 2 November at 10am (CET). Have you missed an episode? Here, you can watch all the videos from the Blue Couch Series – whenever and wherever you like: www.sappi-bluecouch.com.