Make a lasting impression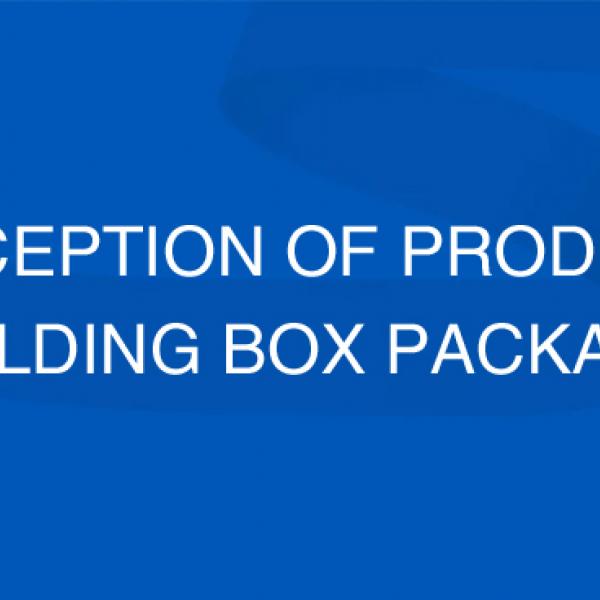 Cardboard packaging adds value to products and makes them more credible.
Packaging is like a business card for a product: It not only conveysclear information and product features, but can also provide strong emotional motivators at the optical and haptic level. For example, values such as tradition, modernity, health and enjoyment can be communicated via packaging. Packaging in this way makes people aware of consumer goods, creates differentiation and ensures desirability.
The relationship between packaging and content plays a special role when it comes to sustainable products. Packaging design whose signals deviate more or less significantly from the values of conventional consumer culture is in demand here. Alternative packaging design focuses instead on values such as originality, regional and nature-friendly production and especially credibility.  
From niche to mainstream
Looking at PoS shelves, one thing becomes clear: Sustainable products have long since made the leap from niche to mainstream. Organic products in particular are omnipresent. This study shows how relevant the material and design of the packaging is for sales opportunities of such products: "Consistently natural! How organic products benefit from foldable cardboard packaging". It was carried out by Justus Liebig University Giessen/Germany on behalf of the Fachverband Faltschachtel-Industrie (FFI) and the European cardboard association Pro Carton.
The Institute for Marketing and Sales Management of Giessen University under the direction of Prof. Dr. Alexander Haas explored the influence packaging material has on the consumer's perception of organic products. For this purpose, 1,252 consumers between the ages of 18 and 69 were asked about nine relevant product categories: Coffee, biscuits, cereals, pasta, chocolate, soap, T-shirts, frozen vegetables and pet food.  
Foldable cardboard packaging increases the likelihood of buying
The results speak for themselves and should make marketers sit up and take notice. Foldable cardboard packaging was perceived to be better, higher quality and more sustainable in the majority of product categories than plastic packaging. This consumer impression is even more pronounced for organic products than for conventional products. In addition, organic products have been perceived to be better, higher quality and more credible when offered in cardboard packaging and especially: With organic products, for the majority of all product groups, the probability of purchasing is increased as soon as they are packed in foldable cardboard packaging.
Sales researchers also interpreted the results of the study as showing that the consumer product and packaging form a unit: "Consumers respond with irritation to inconsistencies – if, for example, the box, the case or the bag appear to be of lower quality than the content. Packaging with low appeal lowers the product value in the perception of the consumer. Packaging is therefore an indicator of quality".  
Sustainable cardboard packaging drives sales opportunities
In the context of organic products, foldable cardboard packaging enjoys a high reputation, not least because it is regarded as a consistent form of sustainable packaging - for consumers as well as for retailers. For example, according to another study by the Gesellschaft für Konsumforschung, three-quarters of consumers rate packaging made of paper or cardboard as ecologically advantageous. On the other hand, retailers and brand owners are increasingly focusing on paper and cardboard packaging to meet their ambitious environmental and recycling goals.
A high-quality substrate such as Sappi's Algro Design premium paperboard is ideal for developing sustainable packaging - whether organic or conventional. No tropical rainforests are destroyed for the extraction of the pulp; the fibres come from certified forestry. As a result, European forest areas are preserved and continue to grow. The fibres can be recycled up to seven times.  
Sustainably produce and communicate with Algro Design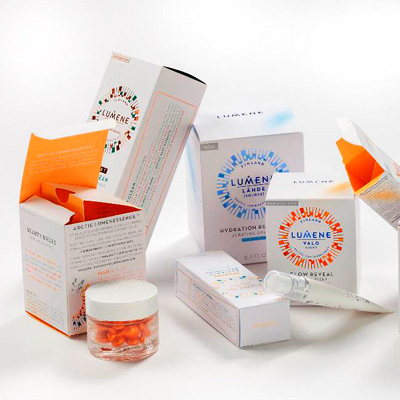 In addition, the premium Algro Design paperboard portfolio, containing a consistent top side and a range of reverse configurations, offers a wide range of product options, to display sustainable products in an image oriented way. The distinctive white surface with its high constancy is ideally suited, for example, when it comes to packaging purist, natural cosmetic lines. In addition, the products outstanding conversion capabilities allow the naturalness and sustainability of the raw materials to be communicated - for example, by embossing with wood-fibre structure. This enables consumers to feel and experience sustainable brands and products authentically.
The results of the aforementioned study, "Consistently natural! How organic products benefit from foldable cardboard packaging" is the first scientific confirmation of what has often been suspected: Organic products are received better by the consumer when offered in sustainable cardboard or paper packaging. Also: The sustainability of such packaging also shines on conventional products. That means it is interesting for advertising and marketing decision-makers and designers to rely on a sustainable packaging strategy with high-quality cardboard.
The study can be downloaded here:
www.ffi.de/assets/Uploads/FFI-Broschuere-Studie-Bio-Produkte-profitieren-von-Faltschachtel-Verpackungen-02-2019.pdf