When it comes to sustainable packaging, Sappi virtually knows no limits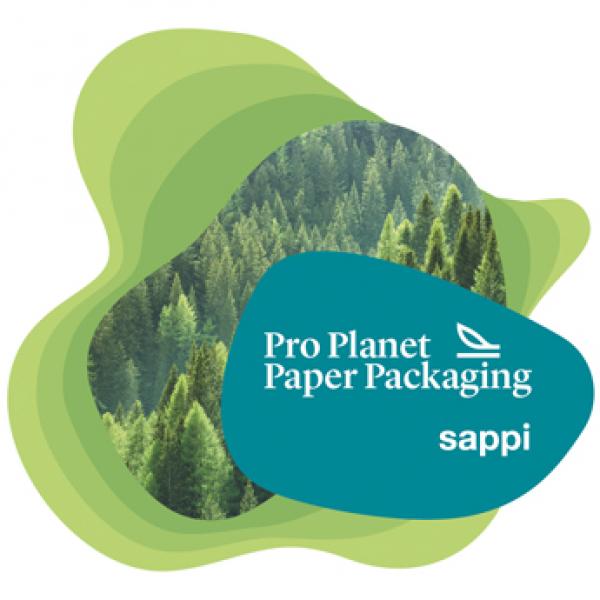 Sappi revolutionised the flexible packaging market and was the world's first manufacturer to produce an innovative packaging paper with integrated barrier functionality and sealing properties. Since then, its product portfolio has grown. And when it comes to replacing plastic with paper packaging, Sappi has helped more than just food manufacturers: The very diverse applications range from make-up all the way through to fertilisers. 
Close to endless areas of application for Functional Papers

Recyclable in the paper waste stream

Barrier function and excellent printability
Politicians are calling for it, customers prefer to use it and manufacturers of packaging materials are expected to supply it: The demand for sustainable packaging has increased tremendously in recent years. More and more companies are turning to paper. Indeed, according to an online survey conducted by the Simon, Kucher & Partners management consultancy in March of 2021, sustainable packaging is highly rated by almost three quarters of the consumers surveyed.
Packaging reimagined again and again
Sustainable packaging is the current buzzword in the packaging industry. Sappi has clearly proven itself as a trendsetter in this pivotal field. About ten years ago, the company was the world's first manufacturer to introduce an innovative packaging paper called Sappi Guard with integrated barrier functionality and sealing properties. It also developed the Sappi AvantGuard family of high barrier papers, which offer high product safety.  Sappi's Functional Papers also deliver impressive printing results, which can be achieved through offset, flexo or gravure printing processes.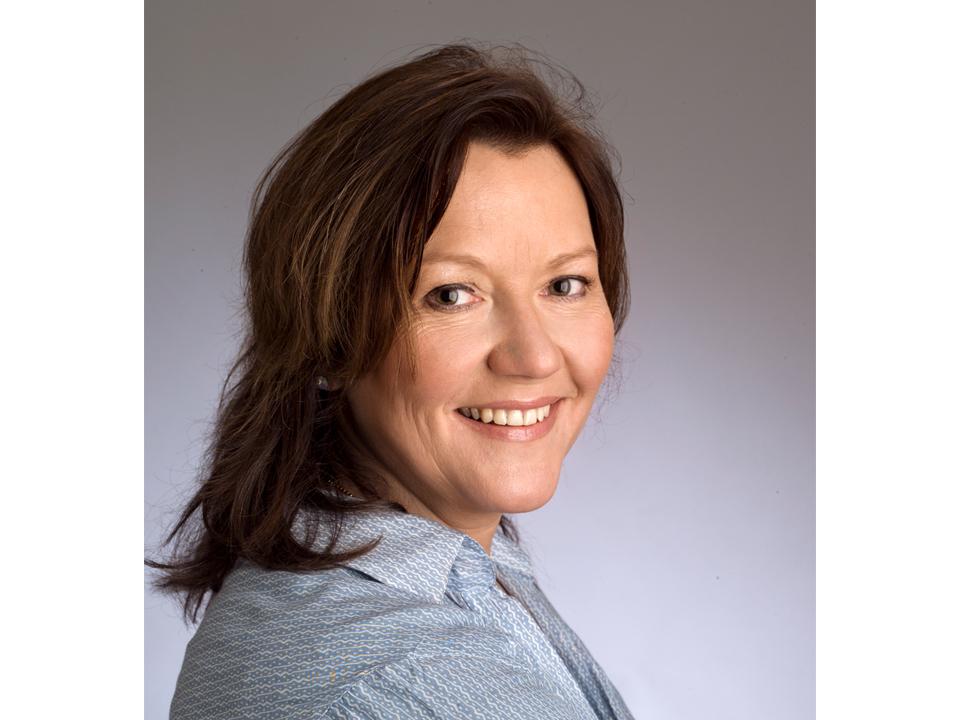 For Sibylle Hajostek, Market Manager Packaging Solutions at Sappi Europe, the sustainability concept plays an exceptionally important role with Functional Papers: "A key advantage of functional papers is that they are made mainly from renewable raw materials. They can be fed into the paper recycling loop, which works very well for paper in many countries worldwide and is widely accepted by consumers."
Many possible applications for paper packaging
Sappi's sustainable packaging solutions have been successfully deployed in the food industry for many years. The products in the Guard and AvantGuard families, for example, are suitable for use as primary and secondary packaging for a wide range of food applications. But the full potential of functional paper is by no means exhausted.
Especially in the cosmetics industry, the idea of sustainability has really caught on. Sibylle Hajostek understands the packaging trends in the beauty industry well: "More and more make-up manufacturers are producing vegan, cruelty-free make-up. It is therefore all the more important that not only the product content but also the packaging meet sustainable and ethical standards. It is with this in mind that several manufacturers are turning to paper-based solutions." For example, there are refill sachets made of Sappi Guard Nature MS for refillable plastic powder compacts purchased only once.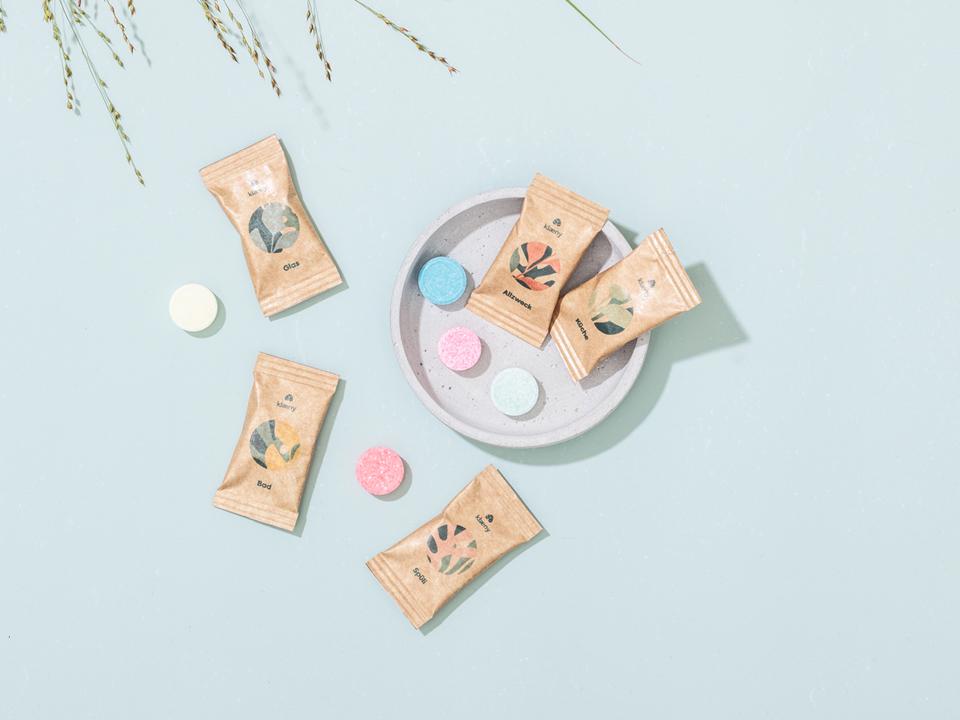 Sappi Guard is also suitable for replacing plastic banding for household or dish towels. Cleaning tabs for washing machines can be purchased in paper packaging in the future. In the same retail section, customers often find so-called laundry sheets made of paper, which are put into the drum instead of powder detergent. Sappi Seal Silk, a paper with integrated sealability and barrier against moisture and mineral oil, is ideally suited for both types of products.
Plastic-free in the garden
Green thumbs have certainly noticed the shift away from plastic and towards paper. If you want to rid your plants of unwelcome pests, you can order the larvae of a beneficial insect on the Internet that will clear away the problem. Aphids, for example, are at the top of the menu of ladybird larvae. The beneficial insects are delivered by mail in small paper bags which can be made from Sappi Guard Nature MS, for example. When buying bouquets of flowers or potted plants, it is also worth noting that the fertiliser that you pour into the water is packaged increasingly often in small paper bags. Sappi carries Sappi Seal Silk in its portfolio for this purpose.
There are also noticeable shifts in online retailing: A few years ago, mail carriers used to deliver your orders in a plastic bag. In the future, they will be in large paper envelopes. International online retailers are already using plastic-free packaging, and international fashion chains are now also sending clothes in paper envelopes. Sappi Seal Silk G is suitable for shipping packages of all types.
Paper inside and out
Anyone who works in an office knows that even if many documents are stored digitally, you still want some in paper form for notes. This explains why there are still printers in every office. printer paper has traditionally been shrink-wrapped in a plastic sleeve, but many paper manufacturers are now using sustainable packaging. The motto is "Paper inside and out". Sappi has Seal Silk in its wide-ranging portfolio for this very purpose.
Sappi Seal Silk is also suitable for packaging playing cards, or for small brochures and children's books. More and more manufacturers want to do without transparent films as packaging. A positive side effect is that if paper is used to protect the brochures and books, the surface can be printed as desired.
Functional papers are impressive multi-purpose solutions
If the paper is perfectly matched to the product – as it is with Sappi – there are virtually no limits for the packaging industry. Almost anything can be wrapped in plastic-free packaging. Sibylle Hajostek highlights: "The future belongs to fibre-based packaging with barrier functionality. The range of applications for our functional papers is almost endless. There are still some remaining gaps in the market, because not all product manufacturers can yet imagine packaging with paper. But Sappi can and will very efficiently close these gaps with its plastic-free packaging solution."