Sustainability targets gain SBTi approval
Our science-based decarbonisation targets have received a significant boost following their approval by the Science Based Targets initiative (SBTi) – a global partnership that drives ambitious climate action in the private sector.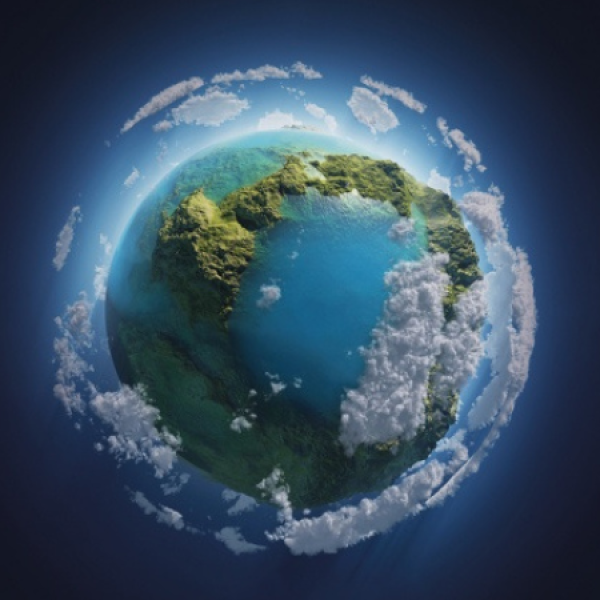 Sappi has committed to science-based targets to reduce carbon emissions by 41.5% per ton of product by 2030, and to ensure that 44% of our suppliers by spend have science-based targets by 2026.
Now, these targets have been validated by the SBTi, a partnership between CDP, the United Nations Global Compact, World Resources Institute (WRI) and the World Wide Fund for Nature (WWF).
The SBTi works with companies to lead the way to a zero-carbon economy, boost innovation and drive sustainable growth by setting ambitious, science-based emissions reduction targets.
Our SBTi-approved targets are an extension of Sappi's much larger global and regional commitments to the United Nations Sustainable Development Goals (SDGs), which are reflected in our Thrive25 strategy.
Why science-based targets?
The latest climate science from the Intergovernmental Panel on Climate Change (IPCC) – described by the United Nations as "code red for humanity" – shows it is still possible to limit global temperature rise to 1.5°C, but that we are dangerously close to that threshold.
To stay within this limit, rapid and deep emissions cuts are needed around the world to halve global emissions before 2030 and achieve net-zero before 2050.
Business has a vital role to play in driving down greenhouse gas emissions and building the resilient, zero-emissions economy we urgently need.
Science-based targets specify by exactly how much and how quickly companies need to reduce their greenhouse gas emissions to prevent the worst effects of climate change.
How are we going to achieve our targets?
There's no question that achieving our Sappi targets will require investment and innovation. Each of our regions has a specific decarbonisation plan in place, while significant investments into emission reduction projects at our mills are already taking effect.
One example is the modernisation of the power plant boiler at our flagship Gratkorn mill, which is now complete. This means the use of coal has been entirely phased out and more sustainable fuels are being used to power paper making at our largest European site.
During a transitional phase, the mill's rebuilt, state-of-the-art boiler will run on natural gas and biomass. The final phase will see a shift to the use of only renewable biomass energy.
"Realising these plans requires marshalling the expertise and creativity of our people like never before. But it's a challenge that our teams are embracing."
Each Sappi region's decarbonisation plan is based on a combination of capital investments in assets, process efficiencies and increased use of renewable energy.
On top of this, our R&D teams continue to identify new ways to unlock the renewable power of wood fibre. Both through carbon-cutting breakthroughs in paper science and the development of innovative wood-based biomaterials.
Finally, we are working closely with our suppliers, who play an essential role in our business, providing us with wood fibre and other materials and services with an indirect emissions impact (referred to as Scope 3 by SBTi). We will be encouraging them to set their own science-based targets, with the aim to ensure that at least 44% of our suppliers by spend have set their own targets by 2026.
Reducing our greenhouse gas emissions and working towards our 2030 science-based targets also supports our customers in reducing their own Scope 3 emissions – and fulfilling other climate-related targets. Read more about our commitments to sustainability and impact.