Cederbos with Sappi Seal: sustainably packaged rooibos tea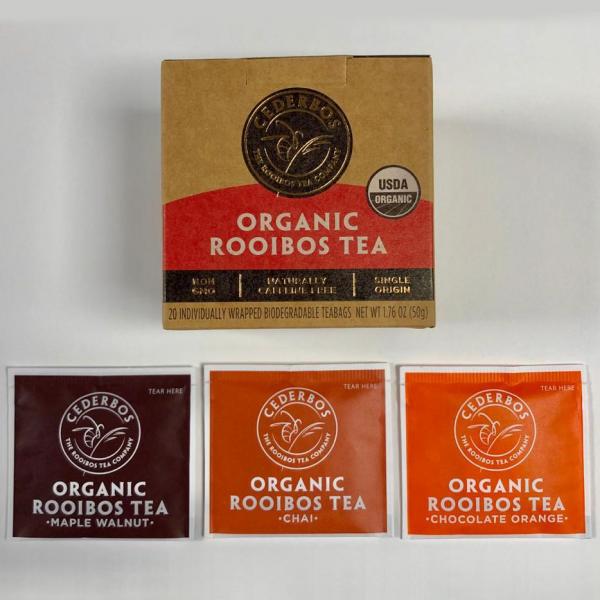 When the South African family business Cederbos wanted sustainable packaging for its tea, they turned to Sappi. Cederbos was impressed by a paper-based packaging solution from the innovation and market leader in functional paper packaging.
Cederbos produces and packages rooibos tea. From cultivation, harvesting, processing and final packaging through to sales, the South African family business covers the entire supply chain. Sustainability is paramount. The Cederbos family has been producing organic rooibos since 1998, as evidenced by certification by European and American bodies.
Paper with integrated heat sealing function
The tea producer has for a long time been looking for a way to package its rooibos tea using fully renewable materials and recyclable packaging. The company's goal was to largely replace polypropylene, the last remaining plastic component used in tea bag packaging. This is where Sappi Seal came into play as the packaging paper recommended to Cederbos by its printing company.
And with good reason: since the heat sealing function is provided via dispersion coating on the reverse side of the paper, papers with plastic coatings can be replaced by Sappi Seal.
There is also a good moisture barrier against water vapour as well as a mineral oil barrier. This is why Sappi Seal is now used in various primary and secondary packaging applications. Manufacturers of both food and non-food products benefit from this sustainable packaging solution, which can be disposed of via standard paper recycling. Sappi Seal also requires up to 75 per cent less fossil resources than existing packaging solutions. There is one requirement, however, that Sappi Seal unfortunately cannot (yet) fulfil – complete biodegradability (home composting).  
A key step towards achieving the company values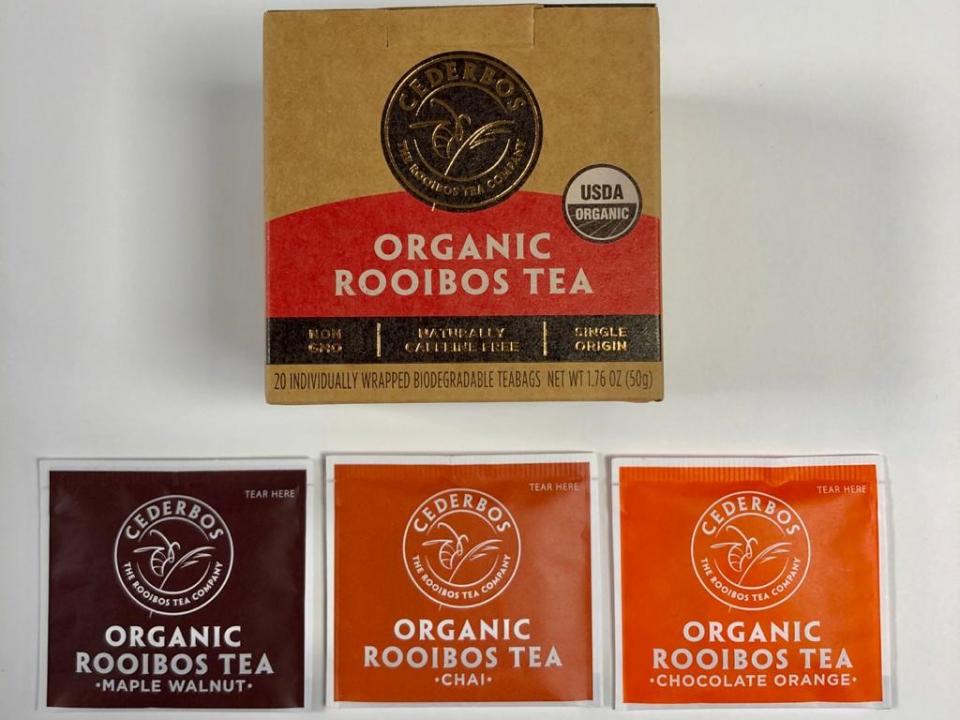 With Sappi Seal, Cederbos has taken a large step in the right direction when it comes to more sustainable packaging. In addition to the excellent heat sealing properties, the Cederbos packaging paper can be easily disposed of in standard paper recycling.
The family business is therefore excited to continue using Sappi Seal in order to achieve its plastic-free goal. An approach that goes perfectly with the sustainable family values – and one which should attract many a tea drinker to the organically produced rooibos tea.