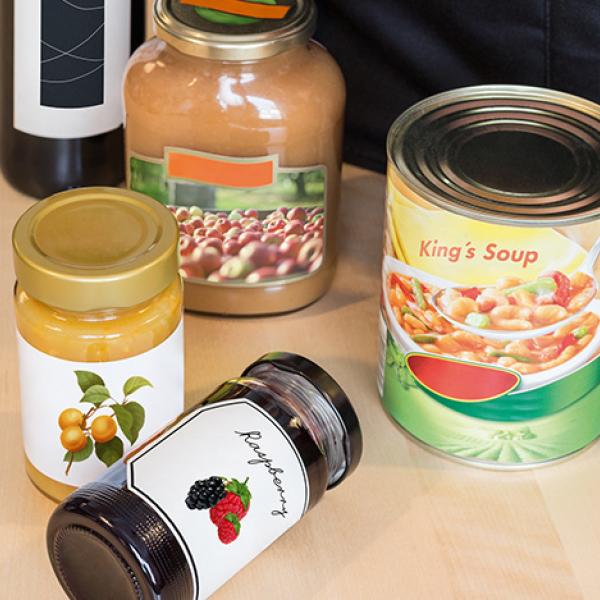 Sappi offers an impressive range of high-quality label papers
The comprehensive product range from the innovation leader Sappi Europe is unparalleled on the market. The company provides a unique variety of packaging and speciality papers. The specialist in paper-based solutions also offers a wide range of products in relation to labels. Here, Sappi focuses not just on quality, but also on the sustainability of the materials used, as well as on optimal service in terms of production and reliability of supply for the customer.  
The right choice for a premium impression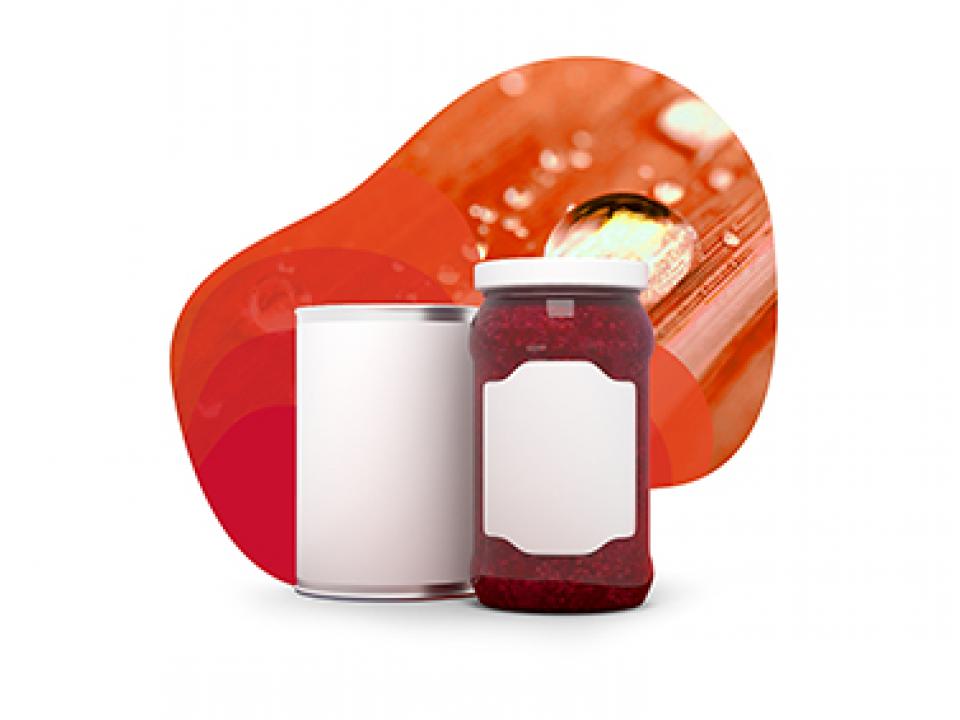 To ensure that brand owners have an optimum appearance at the point of sale, Sappi has the right solution for any type of application in relation to label papers. Customers who are looking to attract consumers' attention with their products on shelves, or to enhance brand appeal, always make the right choice when selecting label papers from Sappi. These papers, produced to the highest quality standards, offer high brightness as well as excellent print and metallisation properties.
Thanks to Sappi's unparalleled experience in both pulp and coating technology, their label papers provide the ultimate collection of surface properties, capable of delivering outstanding print results, even at high speed.
Sappi also offers the right solution for complex applications. For example, Sappi offers oil and grease-resistant label papers as well as papers with special wet strength and mould resistance.  
The right label for every application – for a lasting impression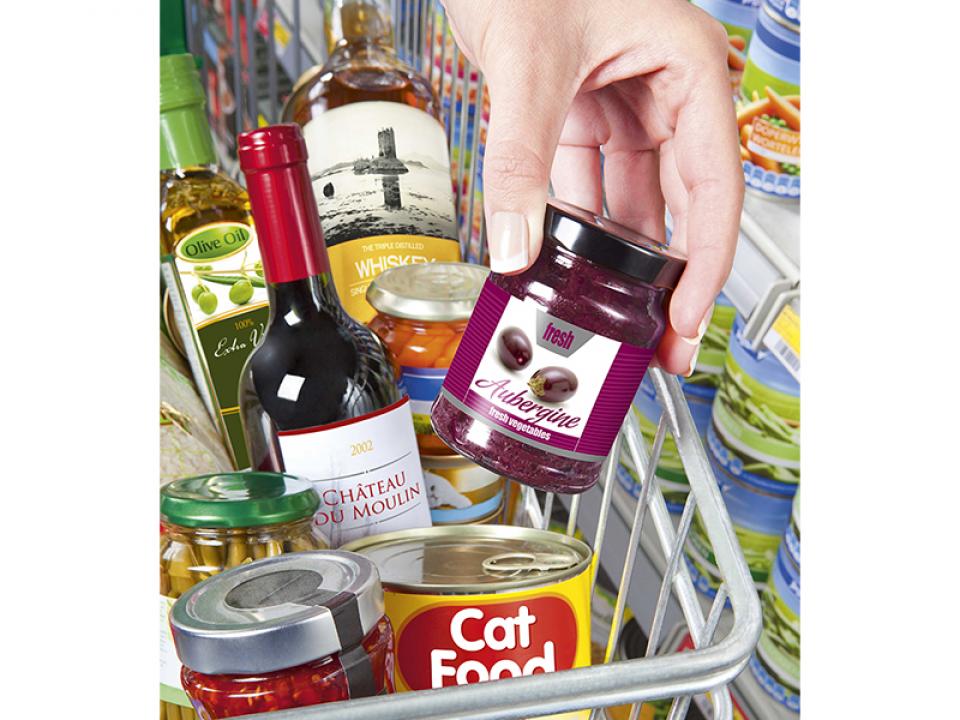 In the large market segment of wet-glue labels, in particular, Sappi offers a very comprehensive range for a wide variety of processing options, including flexographic, offset and gravure printing, as well as lamination, foil stamping and metallisation. All of the papers meet the highest standards in relation to aspects such as gloss, strength and rigidity. The gloss or high-gloss versions are both used in the food and drinks industry, such as on bottle labels for beer, wine, spirits and soft drinks, as well as for cans and glasses.
The wet-strength versions of these label papers prove their worth in reusable applications thanks to their easy washability. In addition, the robustness of the papers ensures that they do not dissolve when the labels are removed in the alkaline bath and thus contaminate the washing water, that would result in the need for a complex water treatment process. The quality of the paper also prevents the inks used from washing out, which would be harmful to the environment. In the case of non-wet-strength wet-glue labels, in particular, Sappi continues to introduce more and more environmentally friendly solutions and offers sustainable, recyclable and therefore resource-saving solutions. Focusing on an optimal circular economy, these solutions make it easier for manufacturers to recover and process materials and components used.
Sappi also has numerous products on the market in relation to self-adhesive labels. The fibre-based facestock solutions have every requirement covered when it comes to properties such as tensile strength, opacity, rigidity and the numerous possibilities for further processing through flexographic, gravure or thermal-transfer printing, as well as lamination, punching, and hot and cold-foil embossing. Here, too, Sappi continues to build its approach to innovation around increased sustainability.
For example, the company is involved in the CELAB (Circular Economy for Labels) consortium to create a sustainable circular economy for self-adhesive labels throughout the entire supply chain. In addition, it promotes solutions for the recycling of matrices and release liners.  
Customer proximity: guaranteed production and supply reliability
To guarantee its customers a comprehensive range of solutions and complete supply reliability, Sappi has set itself up for the future and laid the foundations for secure production and seamless supply chains with its plants in Carmignano and Condino. With these acquisitions, Sappi has expanded its capacities in relation to speciality papers. Previously, the Alfeld plant was only able to produce non-wet-strength wet-glue labels. Now, the plant in Carmignano produces label papers for wet-strength wet-glue applications as well as self-adhesive applications and base papers for metallisation, while the plant in Condino also produces base papers for siliconisation.
This expansion has already proven to be an effective backup solution in the case of unplanned outages. Consequently, production schedules can be changed at short notice where necessary, enabling production to continue smoothly with comparable quality.
Thanks to its interconnected sales offices in 150 countries, each with its own employees serving as direct points of contact with many years of expertise, Sappi is a reliable partner for its international customers. Sappi's own application specialists are always available on site to provide customers with help and advice, for challenges large and small, in what are often sensitive production processes.
At the upcoming Labelexpo Europe in Brussels in September 2021, Sappi will show that it is with good reason that it is regarded as a driver of innovation. Sappi will present its new developments in relation to label papers there, along with other innovations.