Successfully filling the gap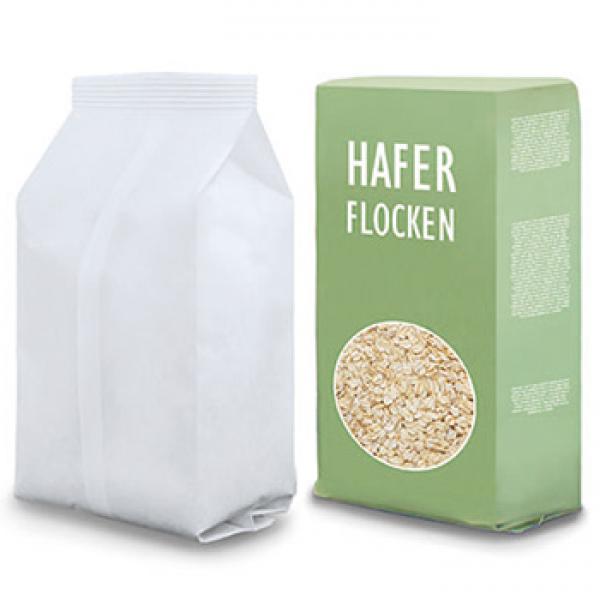 Cereal manufacturer switches production to paper-based packaging materials
The use of resource-efficient materials is now a 'must' in the packaging industry. Numerous brand manufacturers have identified this development and are already using environmentally friendly substrates, however, the reluctance on the part of many food producers to switch from plastic-based solutions to paper remains high. The innovation driver Sappi and the packaging machine manufacturer ROVEMA demonstrate in a pilot project how this can work. A well-known cereal manufacturer successfully switched its fully automated production of stand-up pouches to sealable barrier paper.  
'Sustainability' challenge
As part of a company-wide sustainability strategy, a well-known cereal manufacturer wanted to completely switch its packaging from plastic to paper. The company that produces organic products such as flour, porridge oats, muesli and bread mixes still occupies a niche role in the German market. Only one Austrian competitor has so far made strides in this direction to the same extent. The company also placed high demands on its partner ROVEMA with regard to efficient packaging processes based on high-quality and above all, environmentally friendly packaging materials. In the project to adopt paper with special barrier properties as the material for the stand-up pouches, that are used for different product groups and in different sizes, the packaging specialists from Fernwald called on the innovation leader Sappi to support them. The two companies have been development partners since 2018.  
Sustainable materials demand high expertise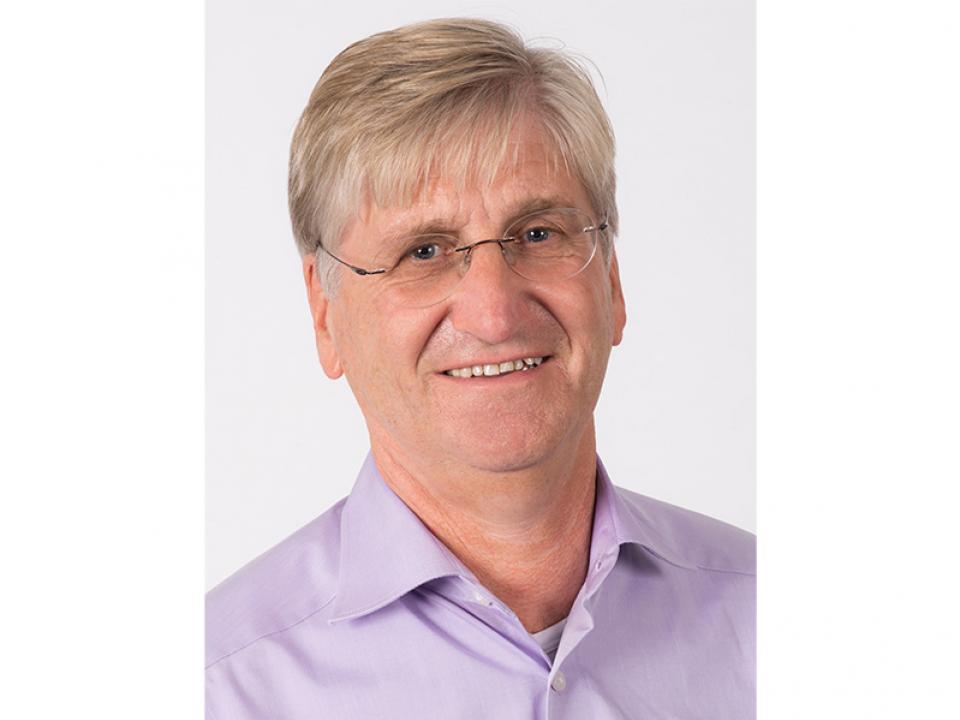 For ROVEMA, it was clear that the only way they could find a sustainable substrate solution for the customer, to ensure maximum performance, was with the help of Sappi. 'The smooth production of stand-up pouches relies not only on our special expertise in machine configuration. Every parameter in this process is important, in order to ensure high, continuous production,' says Gerhard Kuss, head of application technology at ROVEMA GmbH, explaining the challenge.
This is because, unlike in the case of stand-up pouches or flat pouches made from composite materials, the resource-efficient, paper-based alternatives need to be handled much more carefully during the packaging process and during production of the pouches. Paper tolerates only a small amount of tension transfer here and tears more easily. The perforation resistance of the paper used also needs to be taken into account much more during the subsequent filling.
This is precisely where Sappi's extensive expertise came into play. Once they had carefully examined the customer's specific requirements, Sappi's paper specialists then selected the right material for the packaging of sensitive food products. As well as an efficient grease and oil barrier function, the paper-based alternative also required optimum heat-seal properties. The Sappi Guard product line was therefore chosen, with its innovative range of functional papers specially developed for the flexible packaging market. Thanks to their integrated barriers, there is no need for any additional application of coating or lining to achieve the required capabilities with these functional papers. After a few weeks of testing, during which Sappi and ROVEMA studied the interaction of the packaging material and the packaging machine and coordinated them optimally to one another, the perfect substrate was found for the customer in the form of Sappi Guard Nature MS in a grammage of 80g/m². The material not only offered the perfect mix of formability and stability, but also a high level of sealability. Guard Nature MS also offered excellent print results and could be optimally configured to the packaging process even in printed form. Another key benefit is that it can be recycled in the paper waste cycle.  
Development based on partnership ensures a competitive edge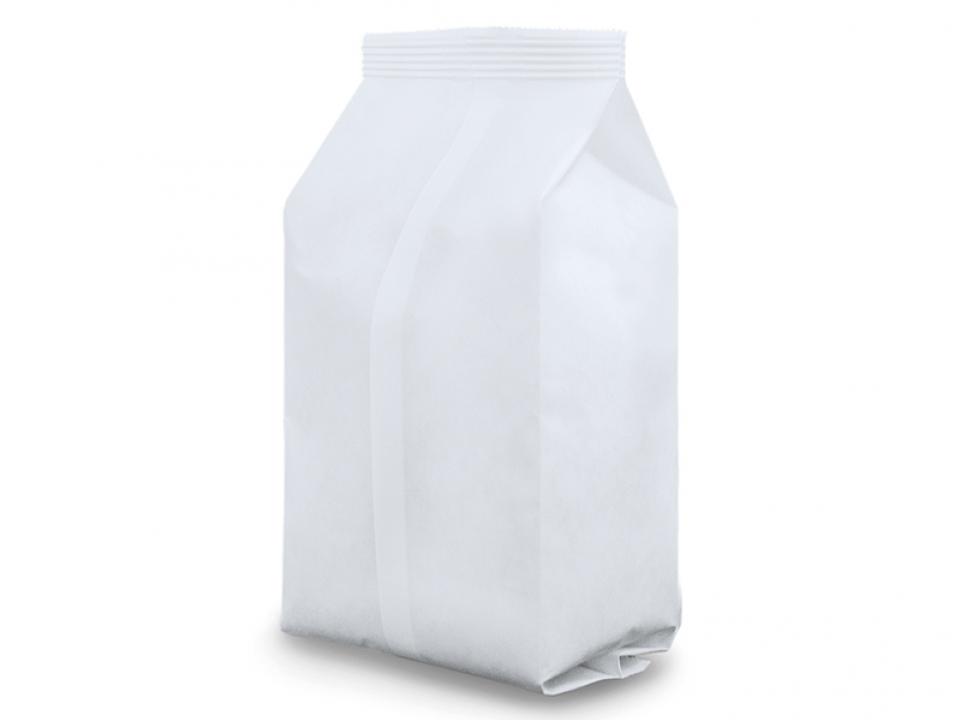 The paper-based packaging material demonstrated its capabilities in the process that was perfectly coordinated by Sappi and ROVEMA. The precise coordination of packaging material and machine played a major role in ensuring the high quality of the packaging process. In the automated shaping of stand-up pouches in particular, folding, seal times and seal temperature – common sources of error in the process – need to be perfectly synchronised in order to ensure a reliable product.
In addition, due to the longer seal times, switching to paper-based packaging material can result in a drop in output of up to 30 percent, however, in this pilot project, performance loss was kept to 10-15 percent. One of the reasons for this was software specially developed by ROVEMA, which is integrated into the precise packaging process. This enables parameter changes to be directly synchronised virtually in real time, so the process can be adapted accordingly. Individually defined limit values and plausibility calculations prevent incorrect changes in the process and thus keep the performance stable. This is a level of precision that is not yet common in relation to paper-based packaging materials in particular.
The successful pilot project demonstrates how Sappi's expertise in sustainable barrier packaging solutions made from paper, together with the technical expertise of the packaging machine manufacturer Rovema, have successfully filled a gap in the packaging industry. Customers who are looking to use resource-efficient packaging materials can now benefit from the combined knowledge and wealth of experience of the two partners, get the optimum packaging solution – tailor-made and customised – and thus gain a clear competitive edge.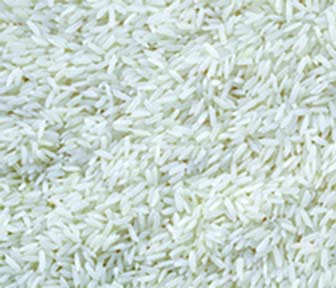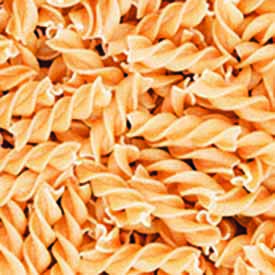 About Sappi Guard Nature MS
Guard Nature MS is one of the most modern barrier papers from Sappi. The uncoated paper offers heat sealability and an integrated oil barrier on the back. It is suitable for the food industry, such as for internals bags containing dry food (e.g. rice, pasta, powders and grains). As a mono-material, Guard Nature MS is a sustainable alternative to multi-layer laminates and can be recycled in the paper waste cycle. The product is available in grammages of 80, 95, 110 and 125g/m² and offers reliable printing results and good openability.  
About ROVEMA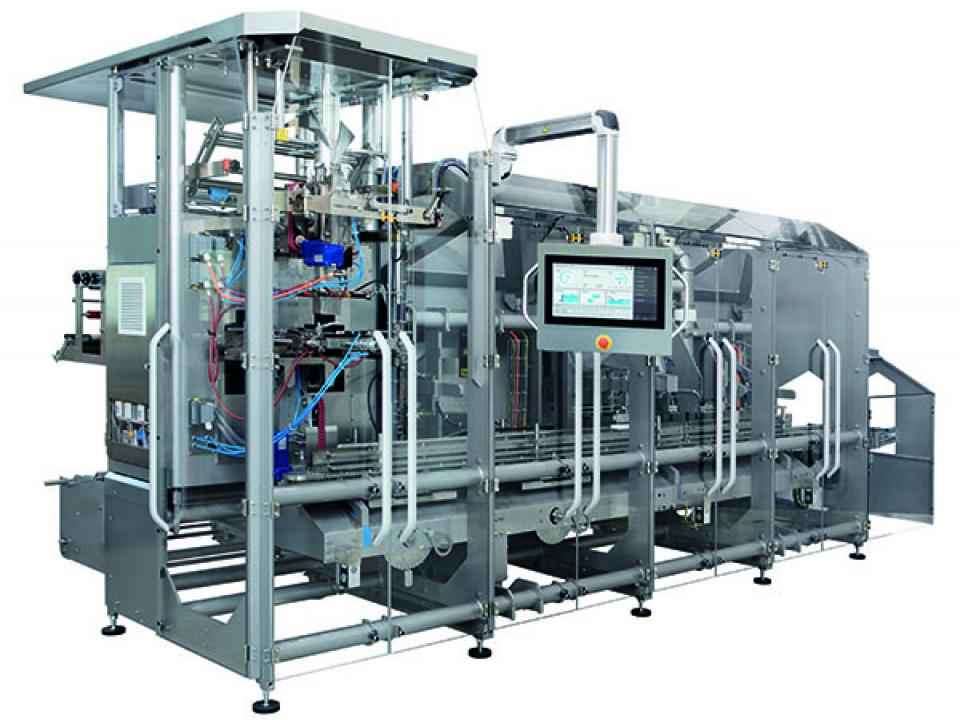 ROVEMA GmbH has been developing and building packaging machines and systems that meet the complex demands of the modern circular economy for over 60 years. ROVEMA adopts a holistic approach and takes the environment, market, product and packaging in projects into account from the very beginning. This enables the development of efficient, future-proof packaging machines with high availability. The top priority for ROVEMA is a sustainable solution that meets the needs of the product being packaged as well as the requirements in terms of logistics, packaging materials, shelf life and energy efficiency.
A blueprint for success – ROVEMA has supplied more than 30,000 machines and systems worldwide and employs over 600 people. ROVEMA achieved a turnover of around €100 million in 2019.