Video stream: next-generation functional paper packaging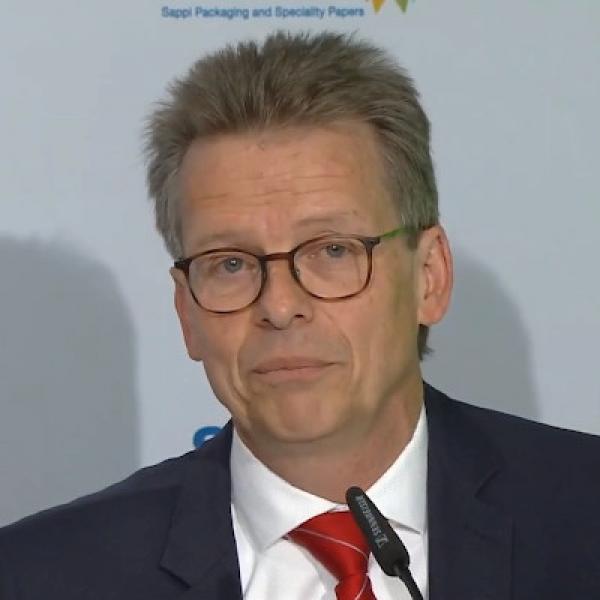 We have already achieved a lot when it comes to functional paper packaging,however there's much more to come. Find out about the first and second generations of our barrier-enabled packaging solutions, exciting news about the third generation and a glimpse into the future. You can learn exactly what it's all about in our special live stream, produced for our virtual interpack event.
In his current role as Team & Strategic Lead at Guard Business Development at Sappi Europe, Rene Köhler has experienced a lot. As a result, naturally, he has a lot to say about our paper-based packaging solutions with integrated barrier functionality, along with outstanding heat-seal properties.  
Sustainability and barrier qualities redefined
We have been adding functionality to paper for over 10 years and we have been working on highly functional, barrier-enabled papers for around five years. A key reason for this is the general situation where sustainable actions are called for more than ever before. As everybody knows, the environmental impact of plastic packaging in particular is increasing rapidly. We therefore use renewable resources and of course, we really want to show that barrier properties are possible, not only as in our current form, but in a better, more sustainable way for the future. Or as Rene Köhler says: We have already achieved a great deal, but we have a lot more to do and we want to invent something new that does not exist yet. Keywords: 100% renewable materials and simple processing even under the most difficult conditions. He presents the entire picture from 2015 up to the latest innovation Sappi Guard, the third generation, in complete detail. He reveals why small iterative steps are important and why there is a focus on customer demands. Why all new papers also need to work on older packaging machines without large investment and above all, where things are going and what the goals are of the new Pro Planet Packaging System.
Are you looking for a system for your sustainable packaging needs? Request our video now and you might find exactly what you're looking for.