Paper-based release liners and face stock papers
Self-adhesive solutions from an independent supplier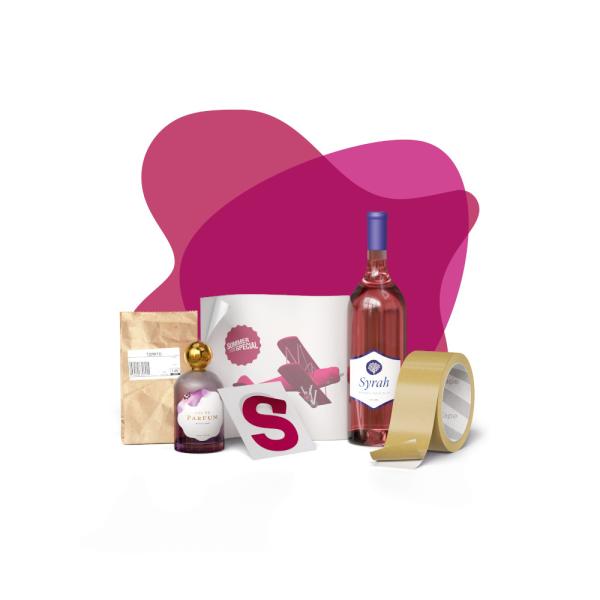 Sappi is a leading global provider of packaging and speciality papers that offers a wide range of paper-based release liner products, including Glassine and CCK silicone base papers as well as face stock papers for self-adhesive label applications. Sappi's customers can count on an unrivalled product selection alongside good availability and fast delivery.
A unique position to benefit customers
When it comes to providing its customers with paper-based release liner products, Sappi is in a unique position. As an independent provider in the self-adhesive industry, Sappi is ideally positioned to offer more options than many other manufacturers on the market. Customers can count on Sappi to meet most of their requirements worldwide – in consistent, premium paper quality and with a vast selection of services.
Production in several mills guarantees high availability worldwide
To ensure its customers of a comprehensive range of solutions, Sappi has secured reliable production and seamless supply chains thanks to mills all across Europe. The company produces Glassine, CCK and specialty face stock papers at its mills in Alfeld, Condino and Carmignano. Another recent addition is the Gratkorn mill in Austria where Parade Label SG is produced – the semi-gloss face stock features top-class printing and finishing properties, and offers outstanding printability, opacity and stiffness as well as excellent runnability on converting lines.
New release liner products at the ready for 2023
Sappi recently announced the launch of a new, enhanced generation of its established Silco Glassine paper product range, now labelled Silco*. It has been given an optimised surface treatment with a new additive formula for improved drying, silicone coat weight and runnability. The launch of Silco* Avana 4BS paper grade, the first in the series, in grammages of 78 and 88 g/m2 is planned for Q2 2023. Sappi will be advancing this improvement to the Glassine paper family with further colours and grammages.
An eye on the future with paper-based release liners
Sappi continues to focus on increasing sustainability in the release liner industry. For example, the company is involved in the CELAB (Circular Economy for Labels) coalition to create a sustainable circular economy for self-adhesive labels throughout the entire supply chain. The initiative aims to develop a sustainable and circular business model for more than 75% of the matrices and release liners used in Europe by 2025.
Furthermore, as a leading global provider of packaging and speciality papers Sappi is a regular participant at the AWA (Alexander Watson Associates) Global Release Liner Industry Conference, which brings together international companies from the entire release liner industry value chain. In this context, Sappi offered its insights into the evolution of paper-based release liners and how the company is responding to current and future challenges facing the market. During this year's conference in Denver, from March 20 to 22, Sappi provided valuable impetus with its presentation on "Contributing to the reduction of the carbon footprint for release liners in graphic arts applications".  
Find out more about the CELAB initiative at https://celabglobal.org/ or the AWA Conference site using the following link https://awa-bv.com/product/grlice23/